Where award winning design meets
exceptional craftmanship
Creative Kitchen Solutions
At Jones Britain, we are passionate from inception to completion about producing the perfect kitchen for you... our reputation is built on truly exceptional work and superior service resulting in all important customer satisfaction.
With appreciation for the power of design, we ensure each project is created with all your needs in mind so that your new kitchen works for you every day and in every way.
Design with us today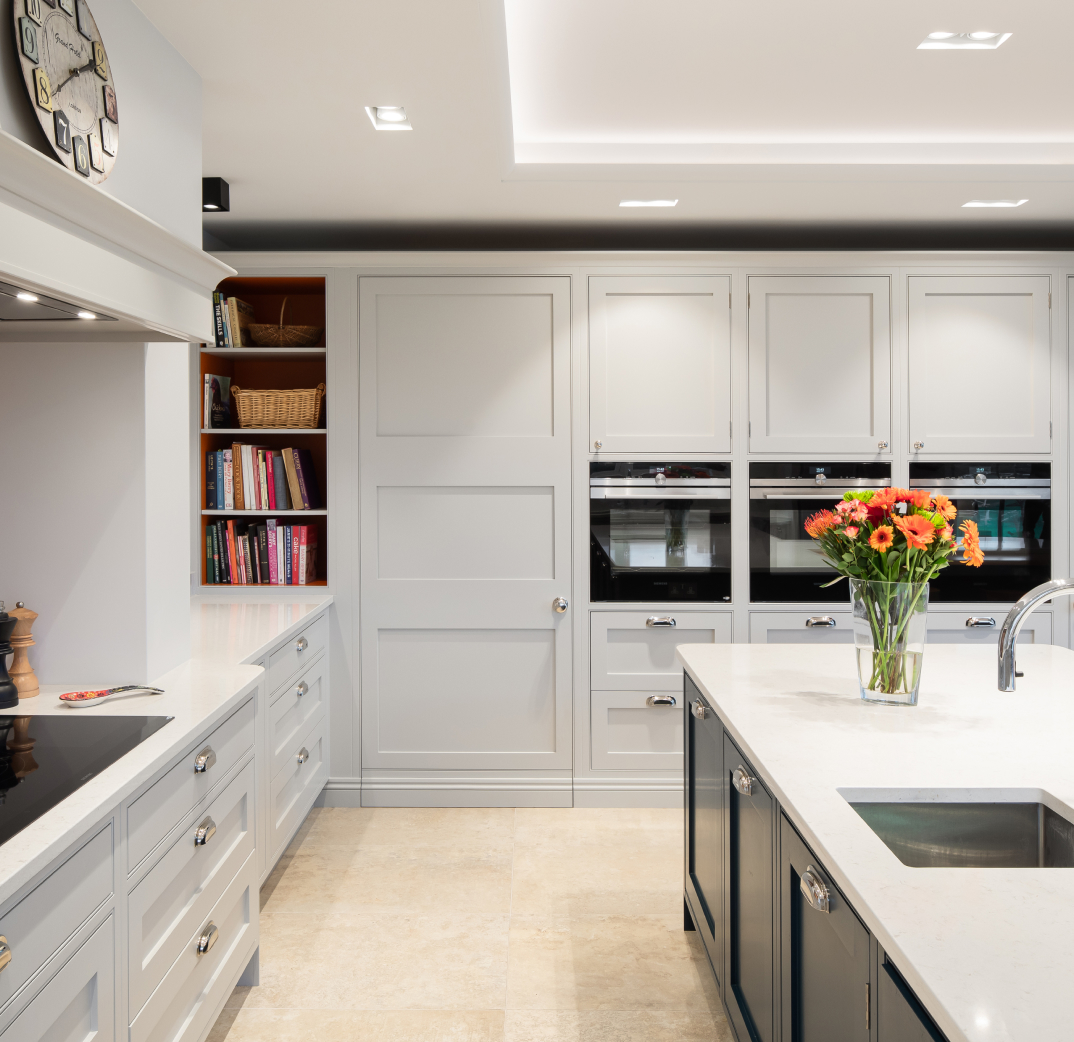 Choose between our JB Bespoke or our Masterclass Range, both guaranteed to be as functional and practical as they are beautiful and stylish.
Covering Kent, Sussex and Surrey, we welcome you to our stunning lifestyle showroom in Groombridge, near Tunbridge Wells.
Book a design consultation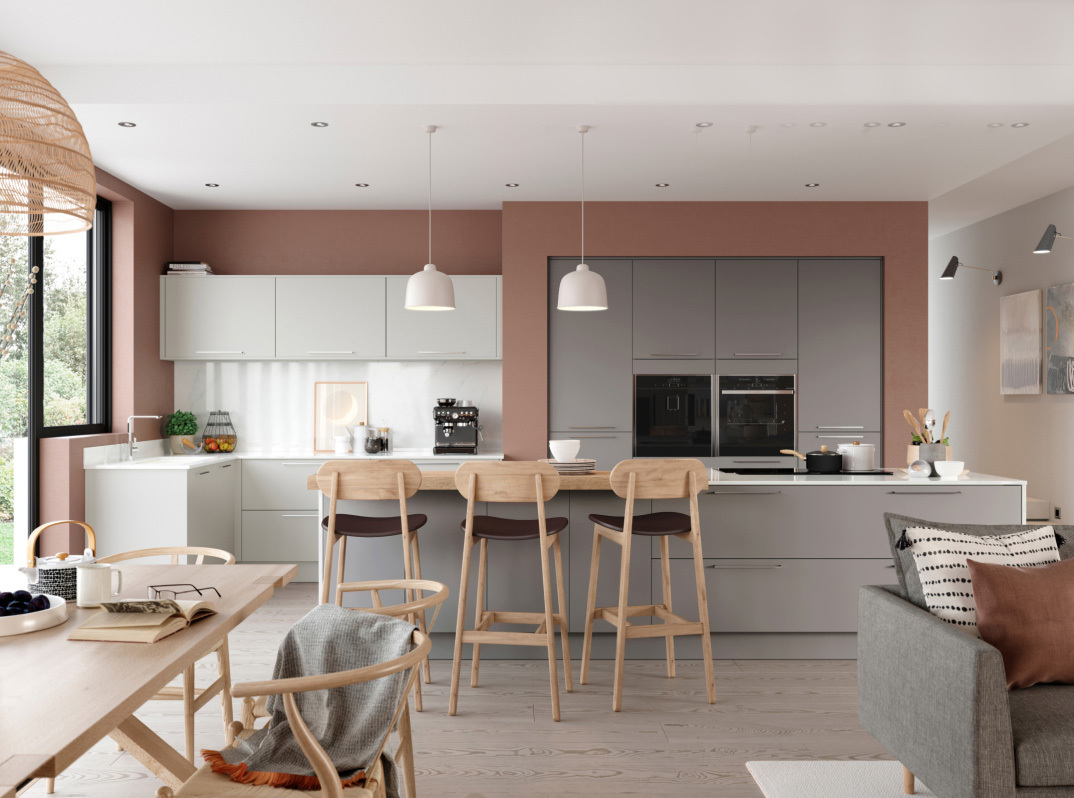 We want to make your kitchen design journey easy and trouble-free.
So, we can either come to your home to chat and take measurements or you can visit our showroom in Groombridge and discuss your ideas over a coffee. Our team will then produce an initial kitchen design and quotation for you.
At a date then suited to you, we'll present your unique kitchen design in our showroom where we can show you a 3D walk-through supported with an array of samples. Alternatively, we can come back to your home to present your 3D visuals.
Start your journey here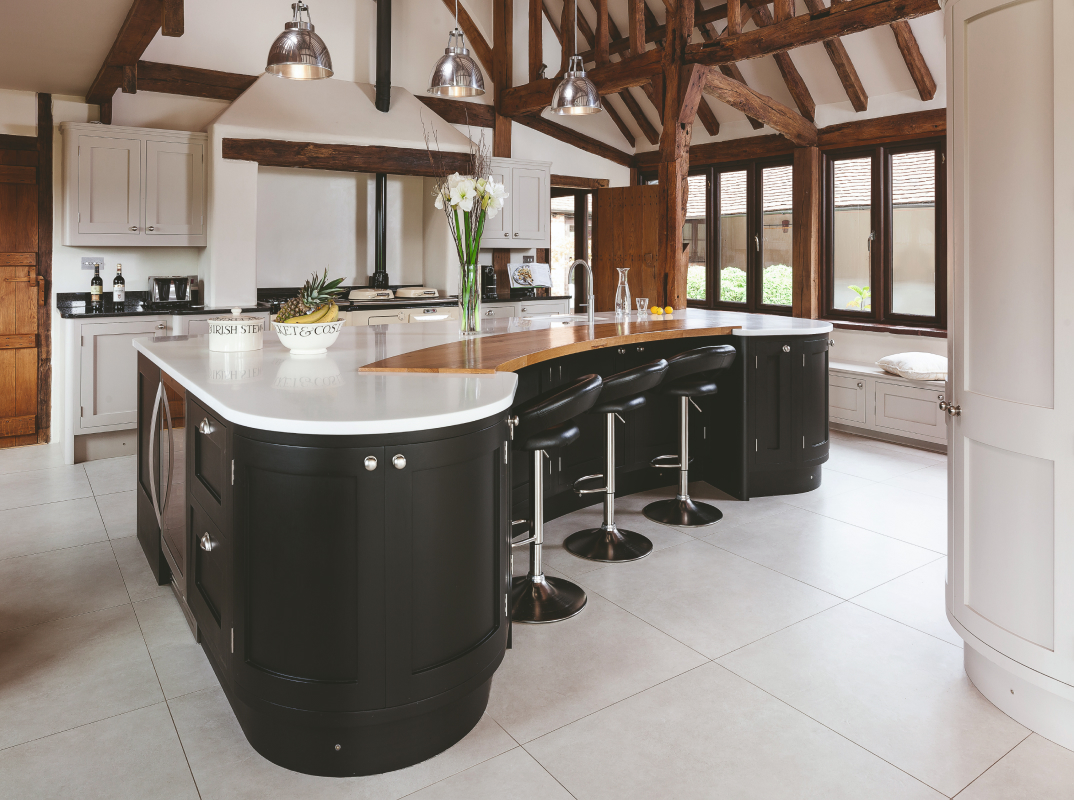 Taking you on a Journey
to Discover your Perfect Kitchen
Discover how we design and build your dream kitchen below.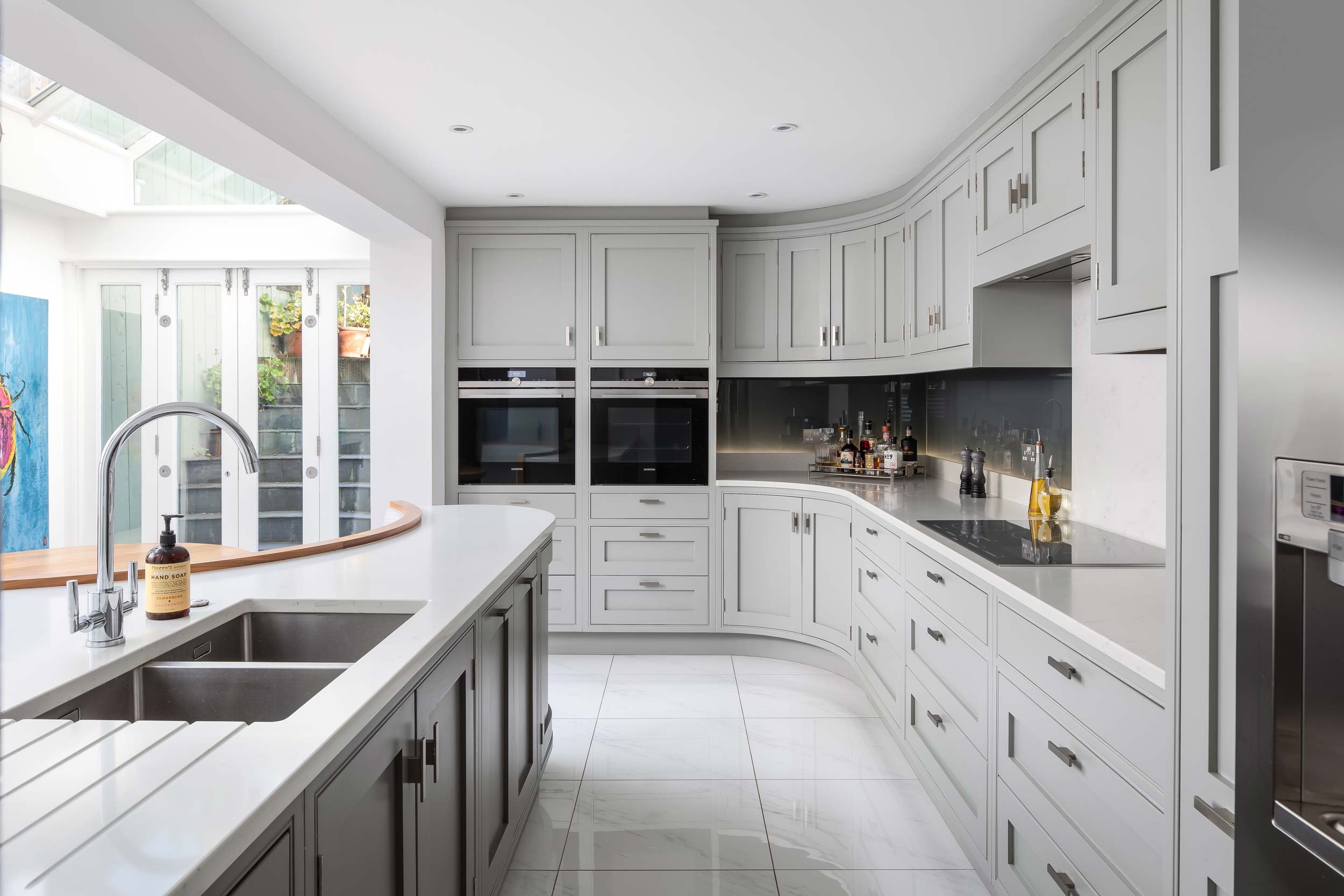 Modern Classic, In-Frame Shaker Kitchen | JB Bespoke Range
Loved by Customers
"Dan/Mark – excellent working with your professional team yet again. Bathrooms were spot on and the additional work the team was able to cater for (picture rails, doors, decorating, loft) has really transformed our home. Great job! I will be in touch over the next 12 months or so with your next job."
"I am delighted with the end result and everyone who has seen the kitchen and bedroom is very impressed with the overall design. The kitchen has proved to be as practical as I hoped it would be; the Miele products are fantastic, worth every penny. Everything is set off beautifully and effortlessly with the painted cabinetry and the glass splash back."
Susan | Ticehurst, East Sussex
"The whole kitchen design, ordering and installation service with Dan at Jones Britain has been an amazing experience from start to wonderful finish. I researched long and hard before making this life changing decision and we are so thrilled with the finished installation."
Anthea | Crowborough, East Sussex
"I am so pleased with the end design. You have exceeded my expectations, and the service and quality of workmanship was exceptional. Thanks also for looking after the house and furniture so carefully throughout. I will happily recommend you."
Crispin | Kensington, London
"We were blown away by the innovative design Dan came up with. He managed to make a pillar disappear with mirrors. The final design incorporated the technology desired without detracting from the required fully equipped and contemporary designer kitchen. We are very happy and two years on it still looks amazing."
Neil & Michelle | Heathfield, East Sussex
"I can't tell you the number of our friends who have walked into the kitchen and said 'Wow – its fantastic'. Thank you Dan, Debbie and Marcin for my lovely bespoke kitchen and for making my adventure with Jones Britain such a pleasure! Don't ever change."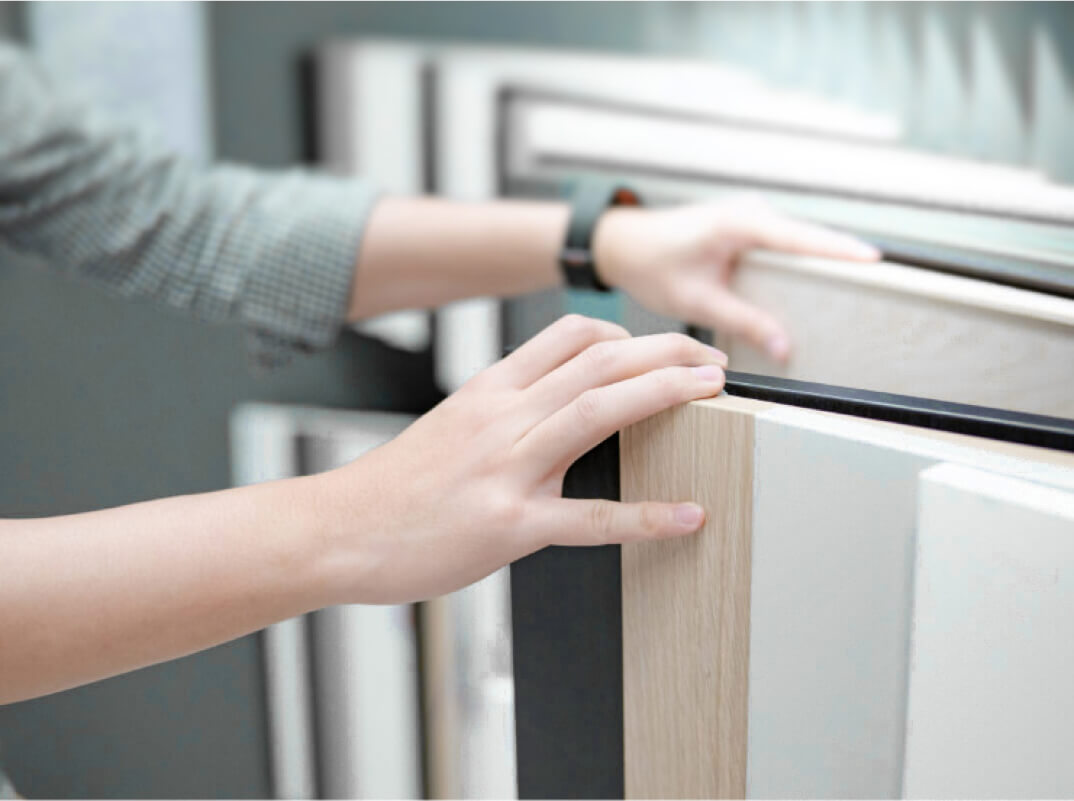 Visit our showroom and make a day of it in Groombridge!
Why not come for a no obligation chat in our new showroom in Groombridge, on the outskirts of Tunbridge Wells? There is plenty of parking on site and we have a large range of stunning kitchen displays of both contemporary and traditional styles.
Our friendly and professional staff are on hand to guide you through the process and help with any questions you may have.