Painted Ashbourne Kitchen – Haywards Health
Masterclass Range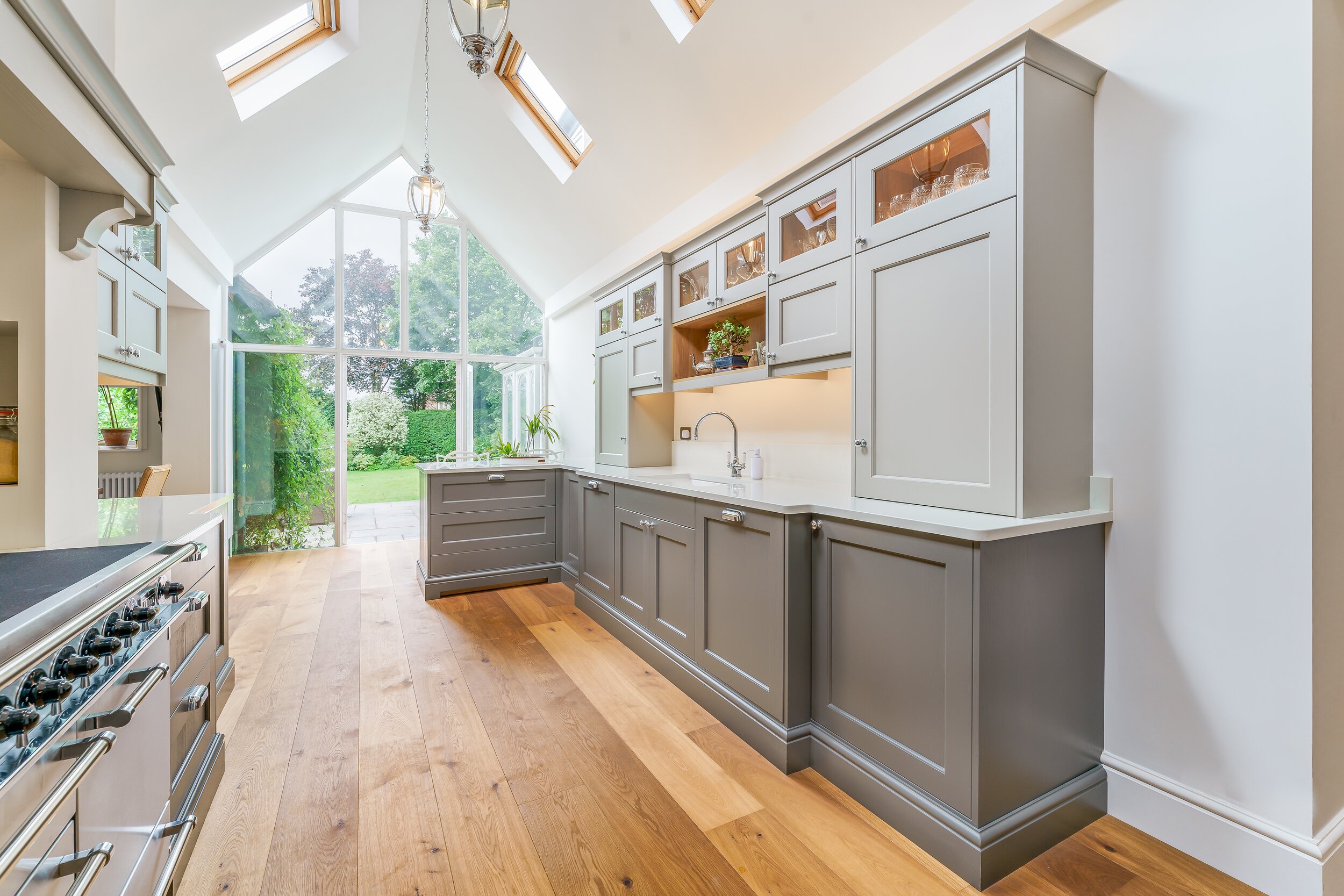 Painted Ashbourne Kitchen – Haywards Health
Having moved to a new house our previous client came to us again to design them a kitchen with the same feel as their last kitchen, they loved it so much. We were faced with a very different space, high vaulted ceiling, floor to ceiling windows with a long narrow aspect. We chose wood grain, painted cabinets in two tones of luscious warm grey. The chimney mantle creates the focal point and surrounds the stainless-steel Falcon range beautifully with spice storage in the alcoves and pan drawers below.
Wall and tall cabinets either side provide that much needed storage
The extra deep sink area follows that symmetrical theme with worktop standing cabinets creating a dresser type look. The peninsular not only provides bar stool seating but it also conveniently houses the pull-out fridge drawers. Warm white lighting and the glow from the uppermost glazed wall cabinets brings a balance and warmth to what is, a traditional looking kitchen allowing the white quartz worksurfaces and chrome handles to bring a crisp modern touch. From our Masterclass Range of Furniture
Design with us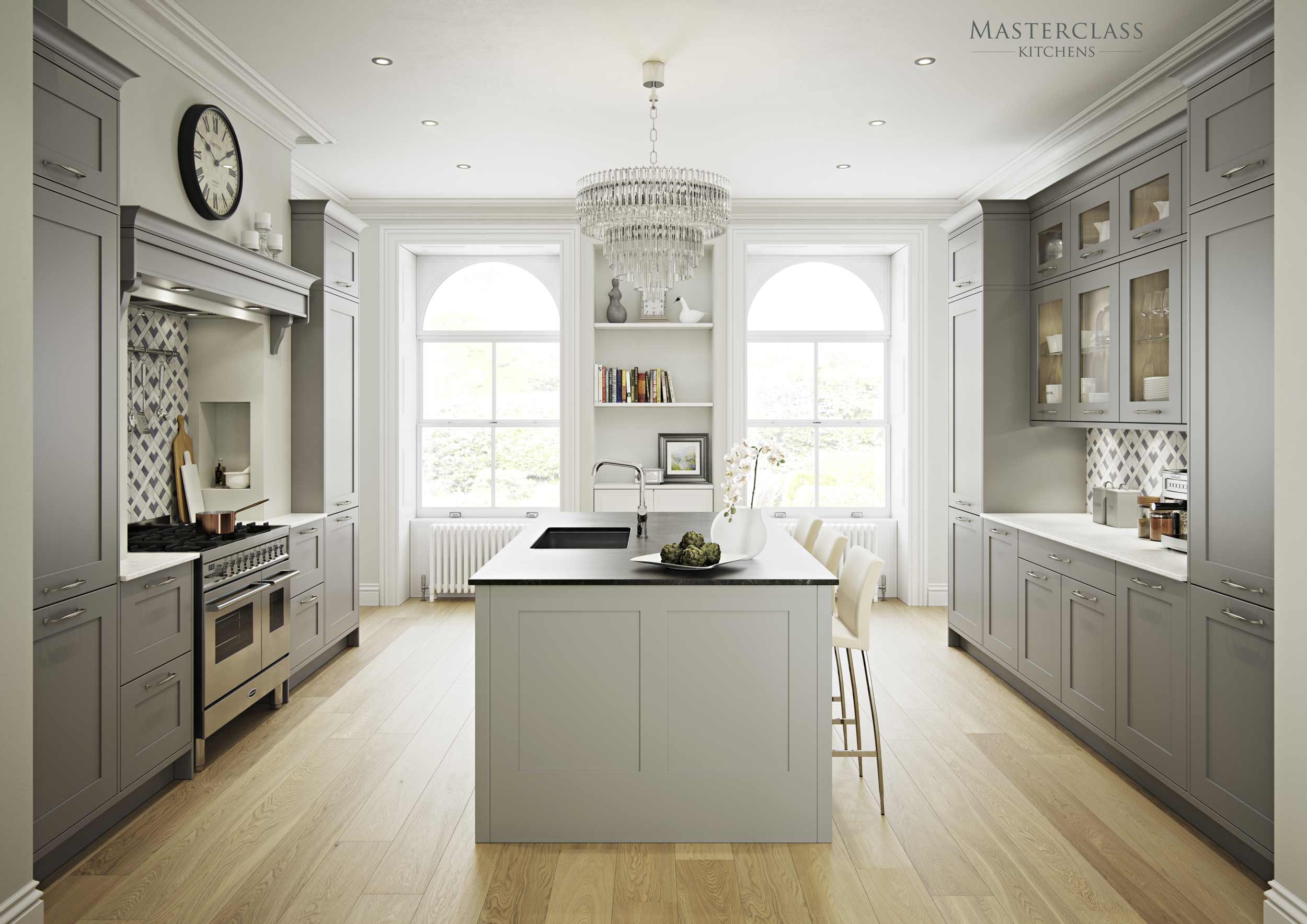 The Signature Collection
The Signature Collection is so much more than a range of highly desirable and iconic pieces of furniture.
It is a lifestyle choice, committed to giving you the best possible experience when selecting what goes into your new kitchen. A range of innovative, design led storage solutions that are not only practical but beautifully bespoke in appearance.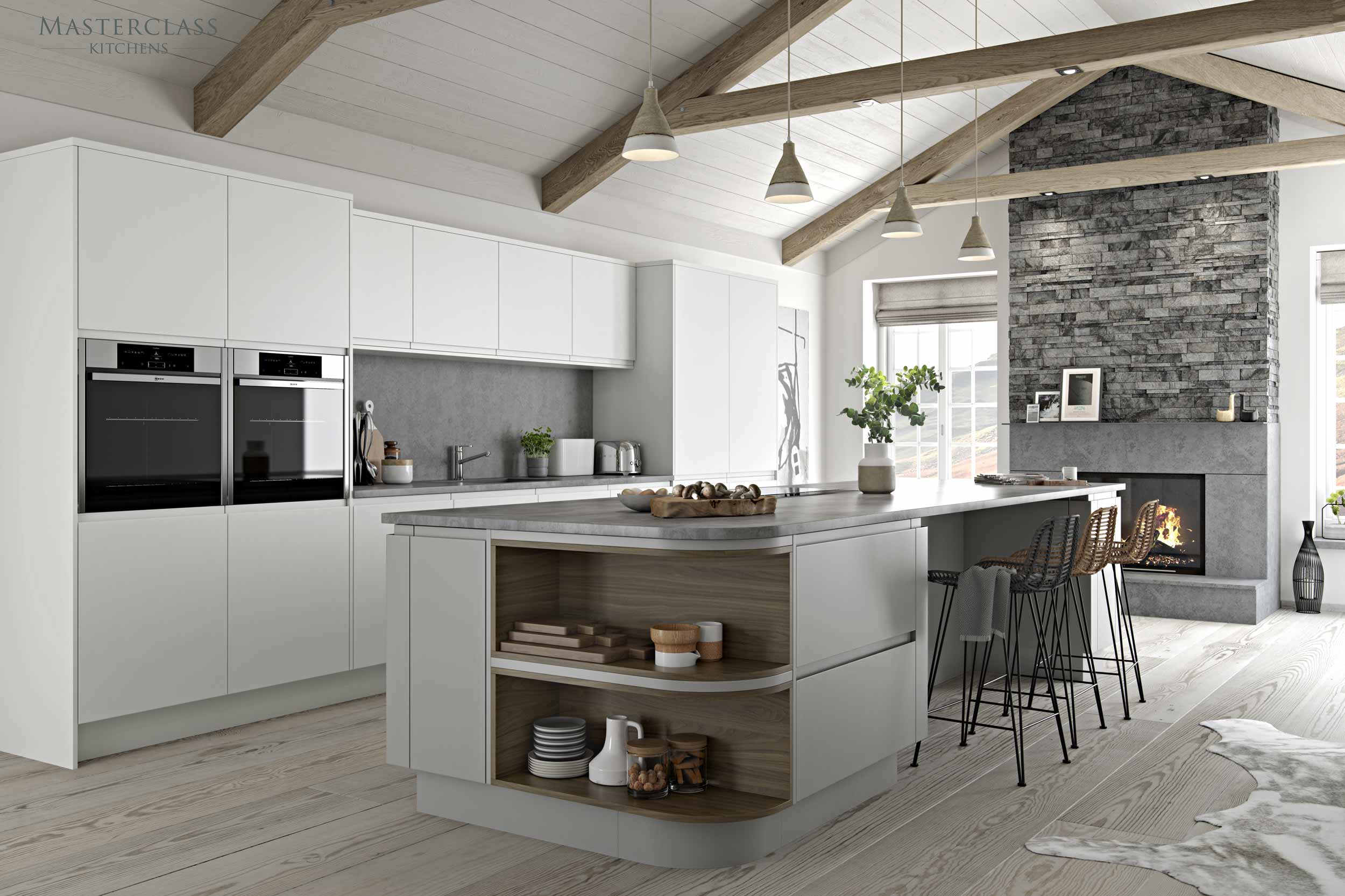 The Living Collection
The Living Collection is a range of freestanding furniture that enables you to seamlessly connect and complement the furniture between your kitchen and other areas of your home.
It is all about creating your own style, perfect for multi-functional, family homes that embody todays demand for open plan living.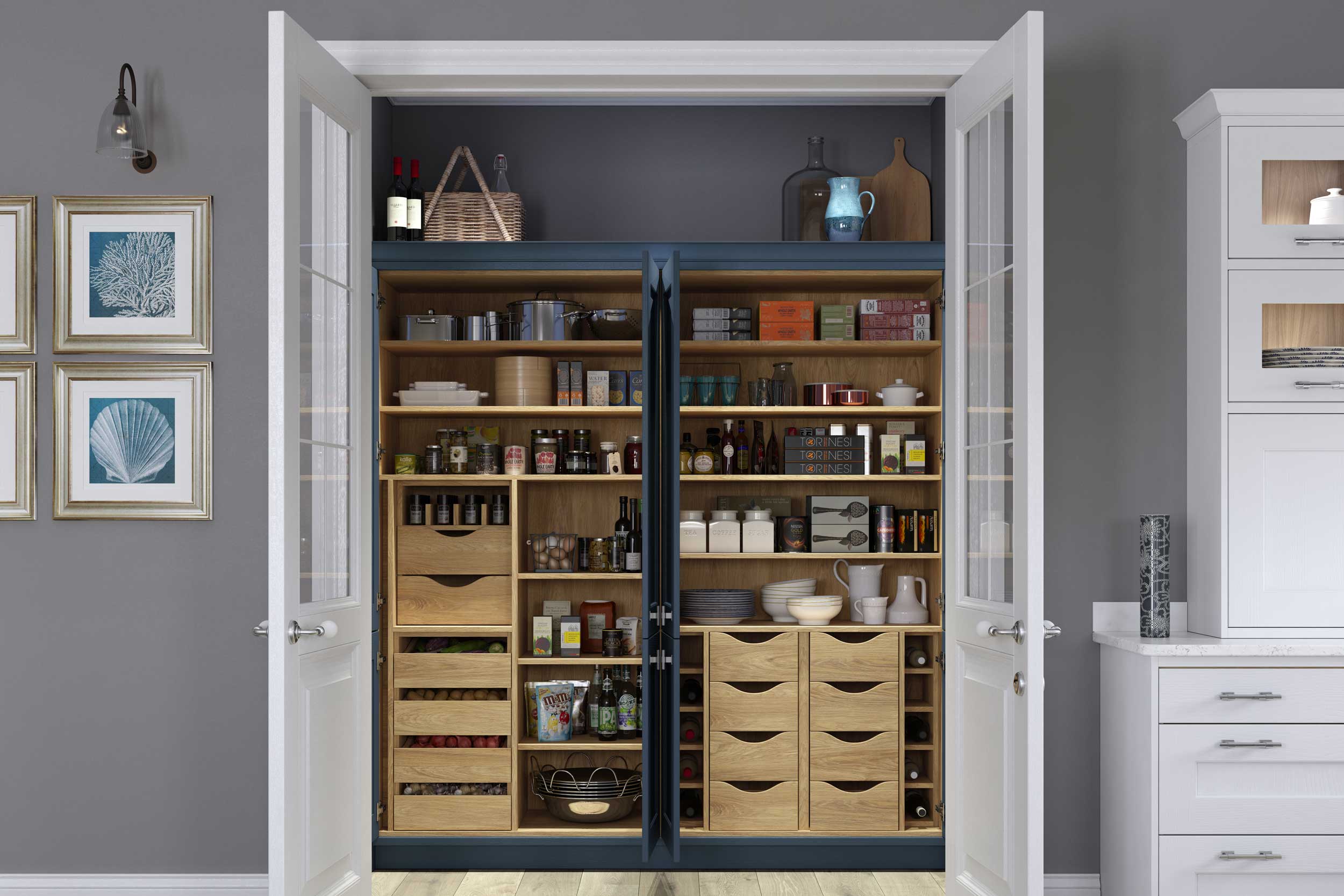 Get The Look
With ever changing trends and so many different things to take into consideration, Masterclass have developed a variety of combinations that bring together door style, colour, texture and design elements.
Our expert designers at Jones Britain bring together these combinations and create a unique and beautifully crafted kitchen, unlike any other.
A selection of Masterclass kitchens