Contemporary Sutton Kitchen – Tunbridge Wells
Masterclass Range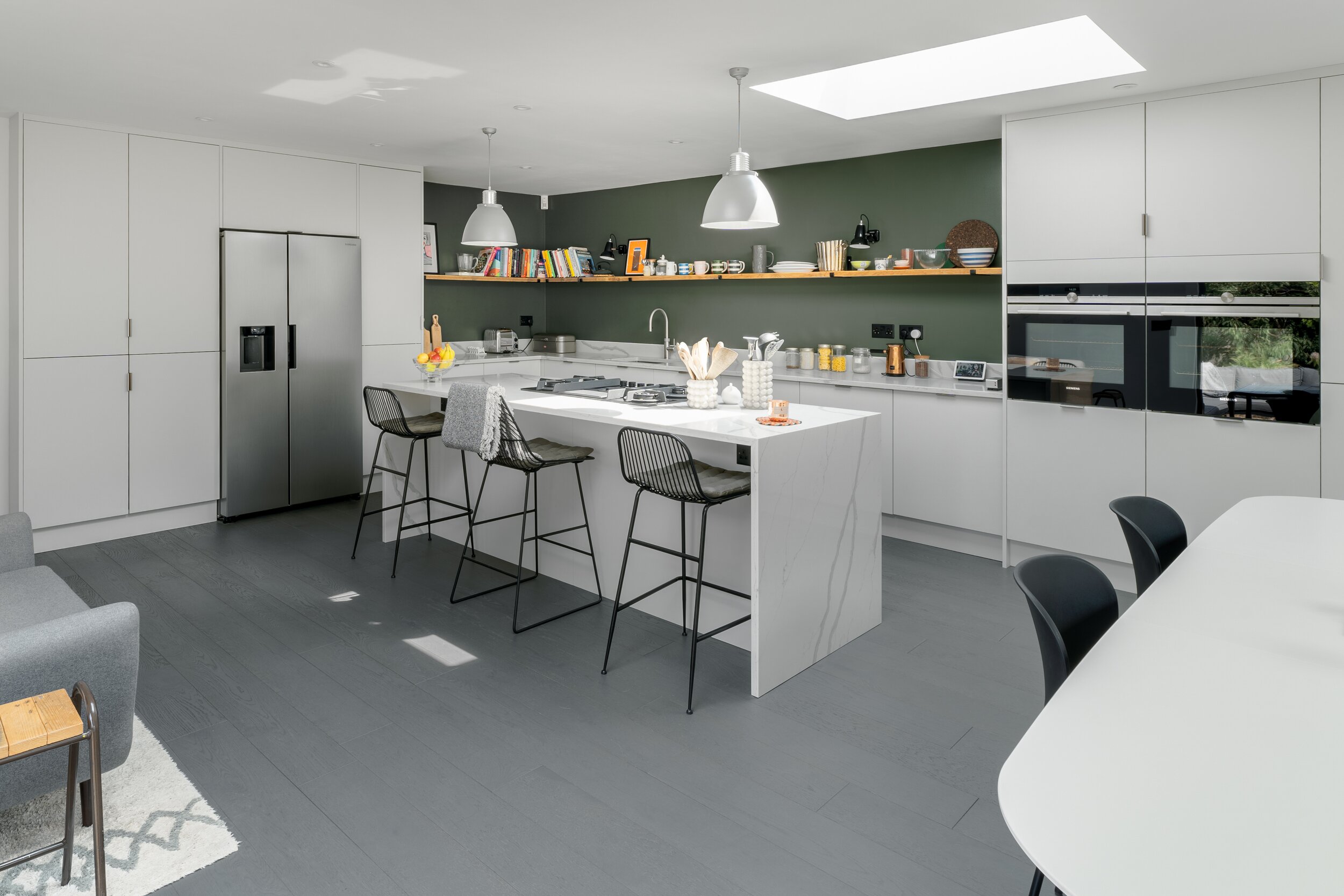 Contemporary Sutton Kitchen – Tunbridge Wells
Plain, simple and light was the look our client wanted for their family living/kitchen space.
The perfect kitchen for this modern, busy, family room.
We chose a flat, matt laminate door in a pale grey with matching grey cabinets. The tall larders surround the American Style fridge freezer, housing all food storage at one end of the kitchen. The main worksurfaces with the large sink, Quooker Flex boiling tap, dishwasher and pull out bins, provide ample space for food preparation and the open shelf above keeps all essential accessories easily accessible. Tall cabinets at the end, housing the single ovens and multipurpose storage, balance the overall look in the room without being overpowering so near the dining area.
The island is that central hub with bar stool seating, allowing for comfortable conversation while the meal is being prepared or a quick snack. Plenty of deep drawer storage below for all pots, pans and cutlery keep them in that central zone. The beautiful, veined quartz worksurfaces, including book matched end panels on the island, bring that touch of luxury and detail which compliments the grey green paint used on the accent wall. From our Masterclass Range of Furniture
Design with us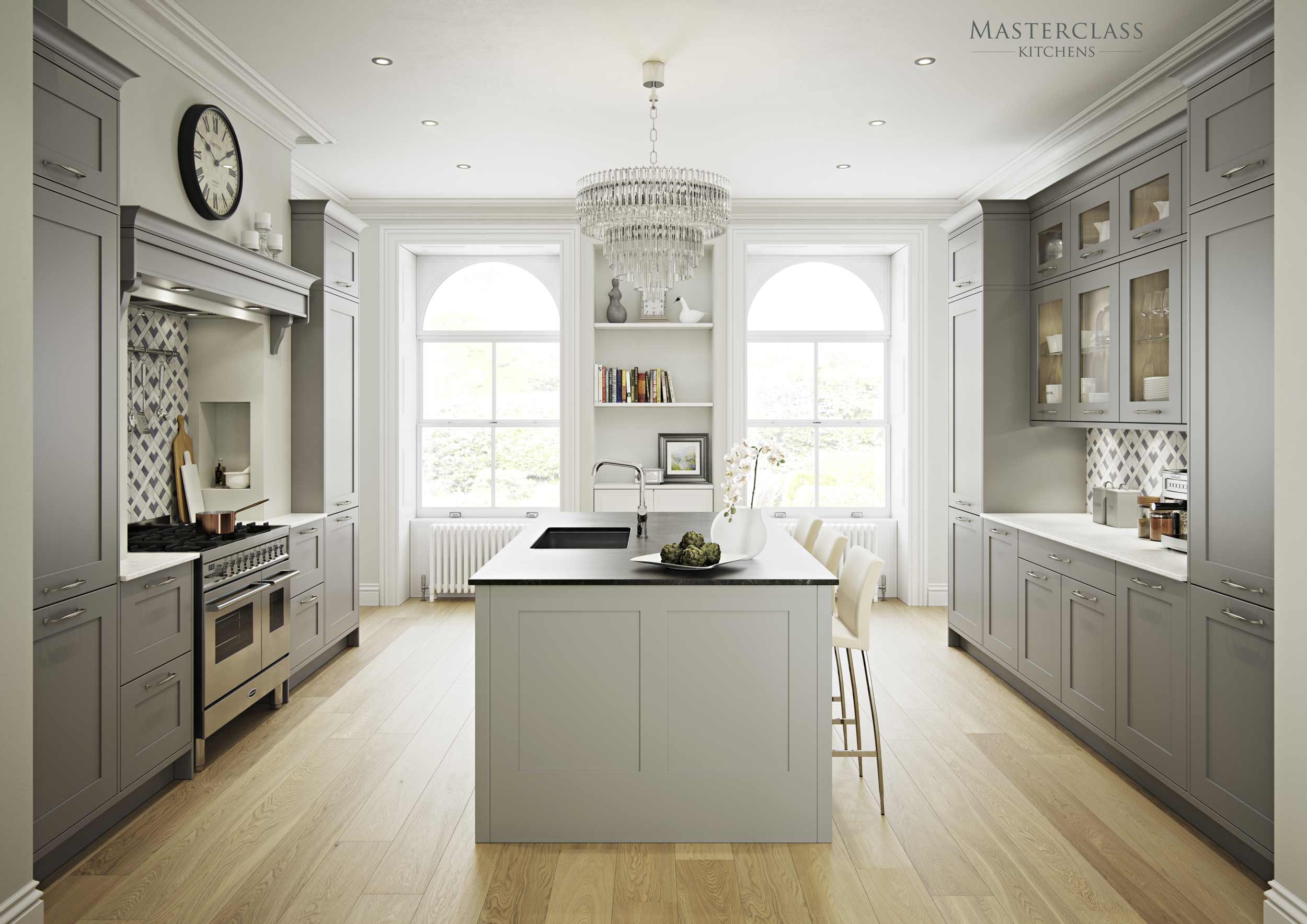 The Signature Collection
The Signature Collection is so much more than a range of highly desirable and iconic pieces of furniture.
It is a lifestyle choice, committed to giving you the best possible experience when selecting what goes into your new kitchen. A range of innovative, design led storage solutions that are not only practical but beautifully bespoke in appearance.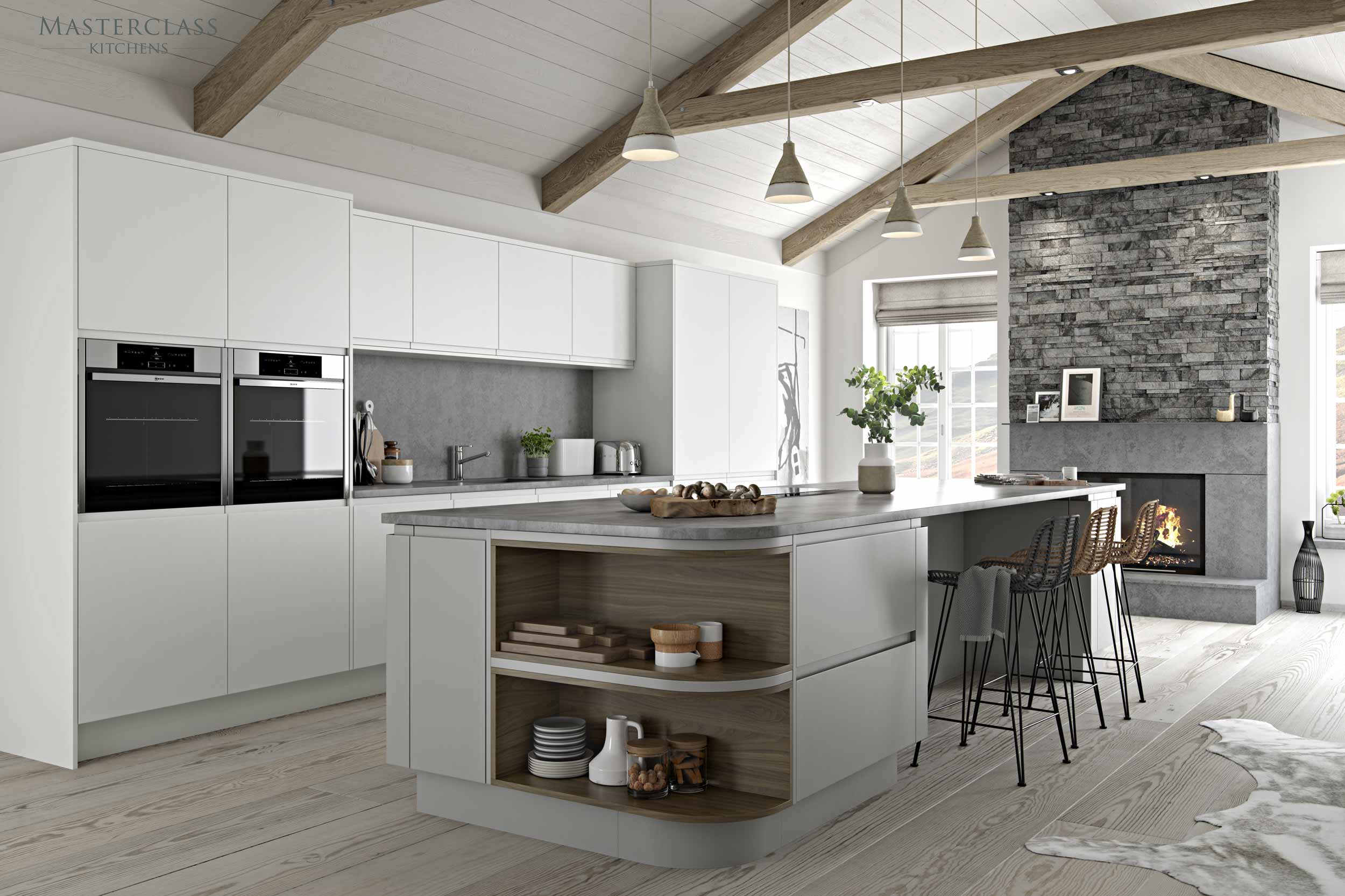 The Living Collection
The Living Collection is a range of freestanding furniture that enables you to seamlessly connect and complement the furniture between your kitchen and other areas of your home.
It is all about creating your own style, perfect for multi-functional, family homes that embody todays demand for open plan living.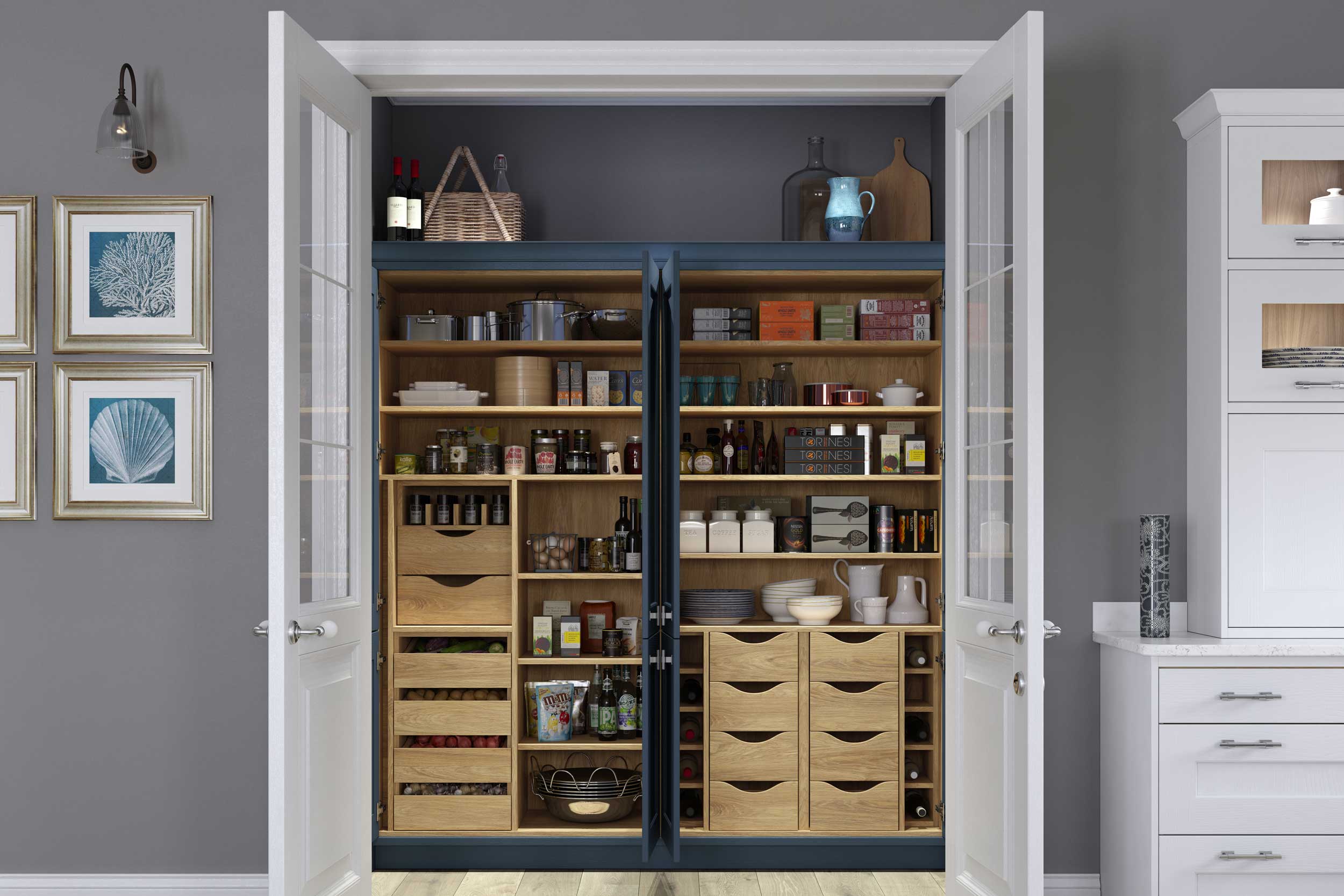 Get The Look
With ever changing trends and so many different things to take into consideration, Masterclass have developed a variety of combinations that bring together door style, colour, texture and design elements.
Our expert designers at Jones Britain bring together these combinations and create a unique and beautifully crafted kitchen, unlike any other.
A selection of Masterclass kitchens