On Tuesday two of our Bespoke Kitchen Designers Dan Stronge & Chloe Hartnup were invited to the Siemens wine and dine evening which was being held at Aveqia, London. They were lucky enough to be wined and dined by Michlen Star Chefs Eric Allouard, Roger Rahaman & David Collard. Eric has over 20 years of cooking experience, having worked at a string of Michelin- and top class restaurants around the world, such as la tour D'argent, Fleur Sketch and L'Etranger.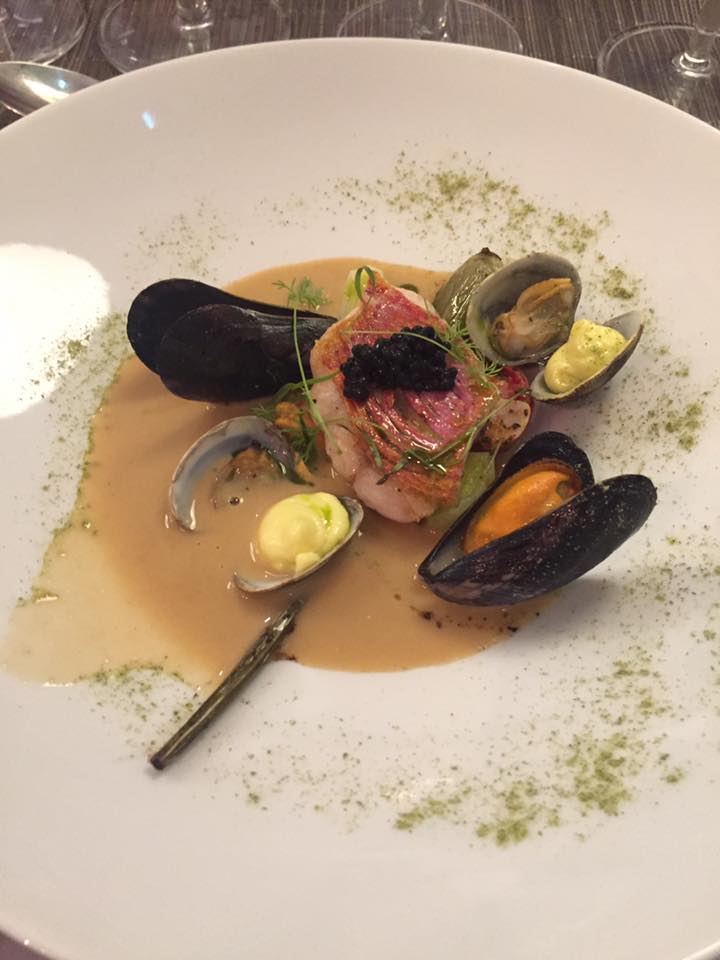 Siemens at Aveqia
Siemens have recently fitted ovens, hobs and extractors into Aveqia for use throughout the commercial kitchen. The Michlen Star Chefs and our Siemens representatives went through each of the appliances explaining what they are and how we can use them. Dan & Chloe found this training very useful as it has broadened their knowledge of the products therefore creating new and exciting design ideas ready for any new customers coming into our Bespoke Kitchen Showroom in Heathfield.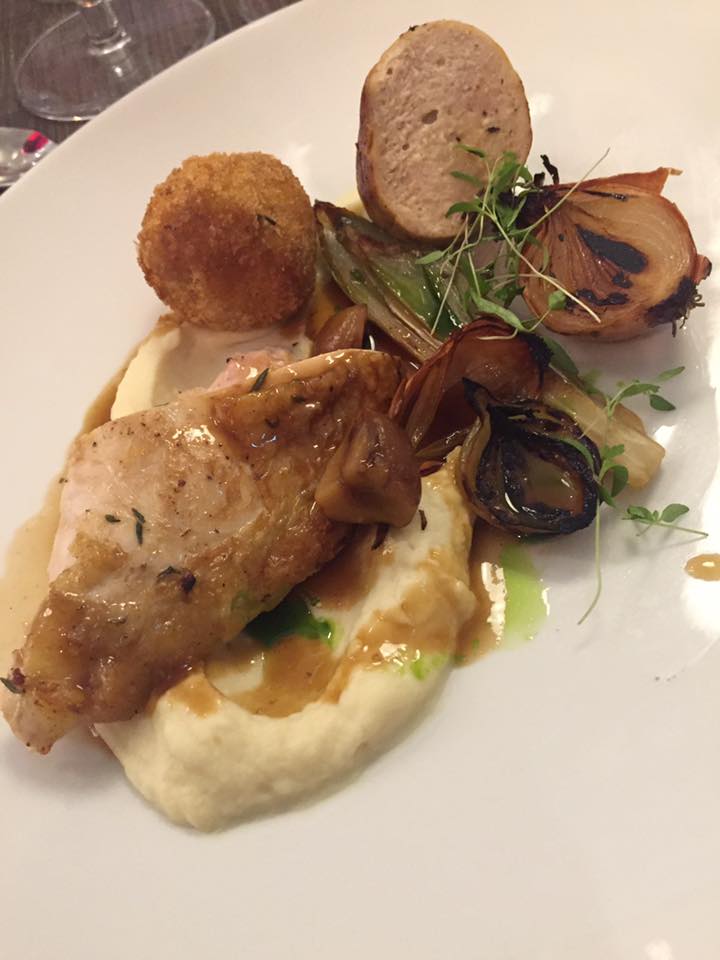 They were then sat down and the Michlen Star Chefs got to work in the kitchen. With the use of the Siemens appliances they were able to create some beautiful and delicious dishes for Dan and Chloe to try. Each course was paired up with a complementary wine showing us what can be achieved with beautiful food and wine flavours.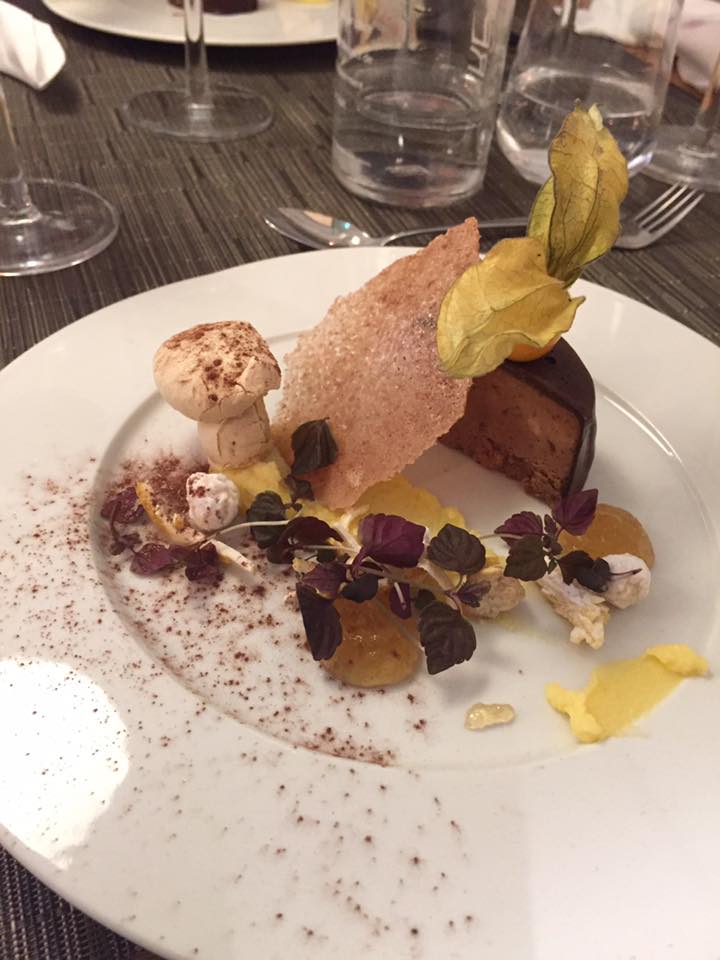 The Menu:
*Teriyaki glazed quail with pan fried foie gras and glazed apples
For the starter, guests will infuse quail with a sticky sweet teriyaki glaze and pair with pan fried foile gras. We add glazed apples and gingerbread for a spicy depth. The preparation of this dish will give your group a great opportunity to explore flavour combinations and techniques.
*Red mullet bouillabaisse, clams and mussels, smoked aioli
The second course celebrated Christmas in a Mediterranean style through the inspiration of a sun drenched beach. Plump fillets of red mullet are combined with an intense bouillabaisse, clams, mussels enhance the taste of the sea and smoked aioli completes the dish.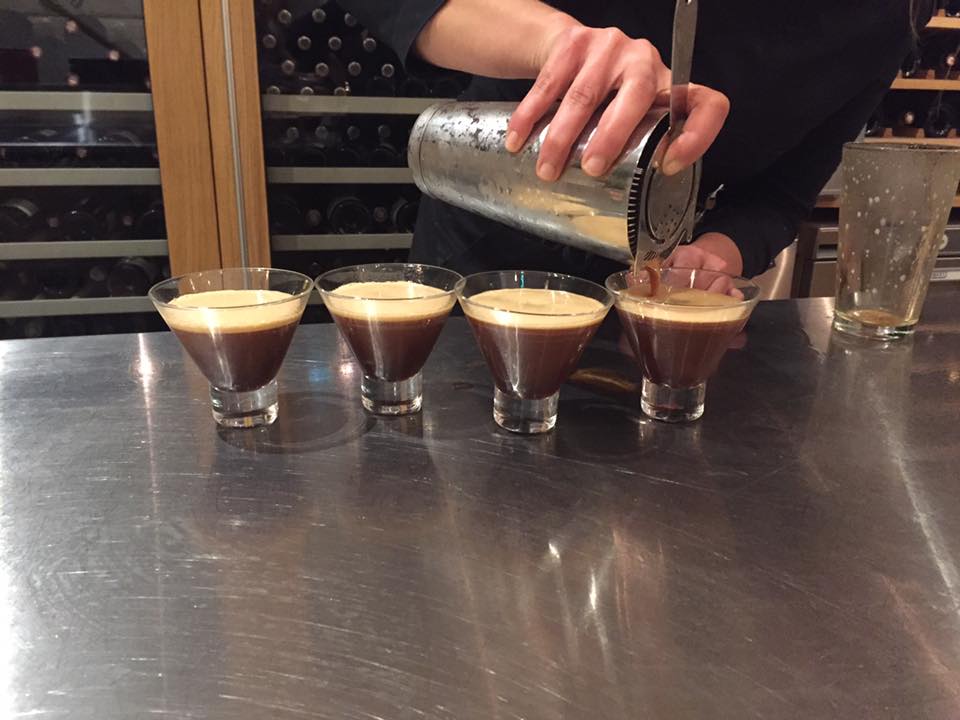 *Guinea fowl breast and sausage, truffle potato croquette and smoked celeriac puree
With the main course, you will learn to prepare succulent Guinea fowl breast and make rich sausages from the thighs. Trufled potato croquette and smoked celeriac puree bring the warmth of a glowing Christmas Day fire and a piquant savoury touch is added through a pickle onion and sage jus.
*Valrhone and praline parfait, bitter orange curd and Grand Marinier gel
For the finale of this Christmas menu, luxurious Valrhona chocolate and praline are combined to create a silky parfait. A subtle coffee meringue is complemented with a bitter orange curd and punchy Grand Marnier gel. All in all; a culinary gift which is a delight to unwrap…and consume!
For more information on Siemens appliances or appliance experience days feel free to contact the Kitchen Design Showroom on 01892 337575.
Blog Post written by: Chloe Hartnup, Junior Kitchen Designer at Jones Britain Kitchens
16.11.2016