Award winning Sutton H-Line Scotts Grey and Walnut with Black Acupanel – Tunbridge Wells
Masterclass Range
Sutton H-Line Scotts Grey and Walnut with Black Acupanel
A highly contemporary masculine kitchen designed in a new build house for a tech savvy client. They'd been to several kitchen companies and didn't feel they were getting the wow factor that the property deserved. The space needed more than just a rectangular island so we utilised the whole space to allow for an L shaped island that incorporated a walnut breakfast bar with Acupanel accents and a hidden door to the utility room. The colour palette was very much black and white with walnut standing out as the accent. Lighting has been integrated almost everywhere to make the units stand out and The latest technology has been used in the Siemens hob and extractor.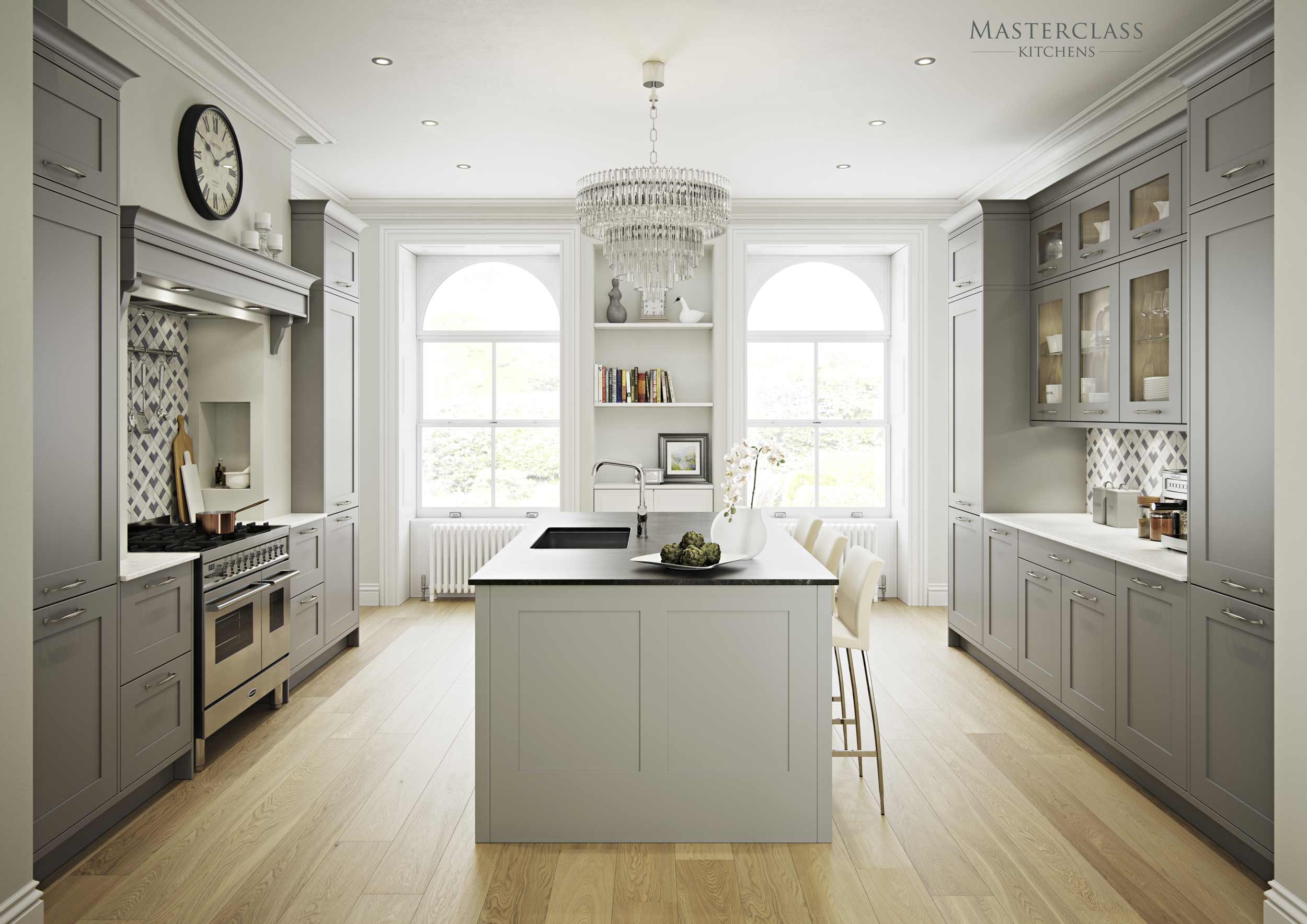 The Signature Collection
The Signature Collection is so much more than a range of highly desirable and iconic pieces of furniture.
It is a lifestyle choice, committed to giving you the best possible experience when selecting what goes into your new kitchen. A range of innovative, design led storage solutions that are not only practical but beautifully bespoke in appearance.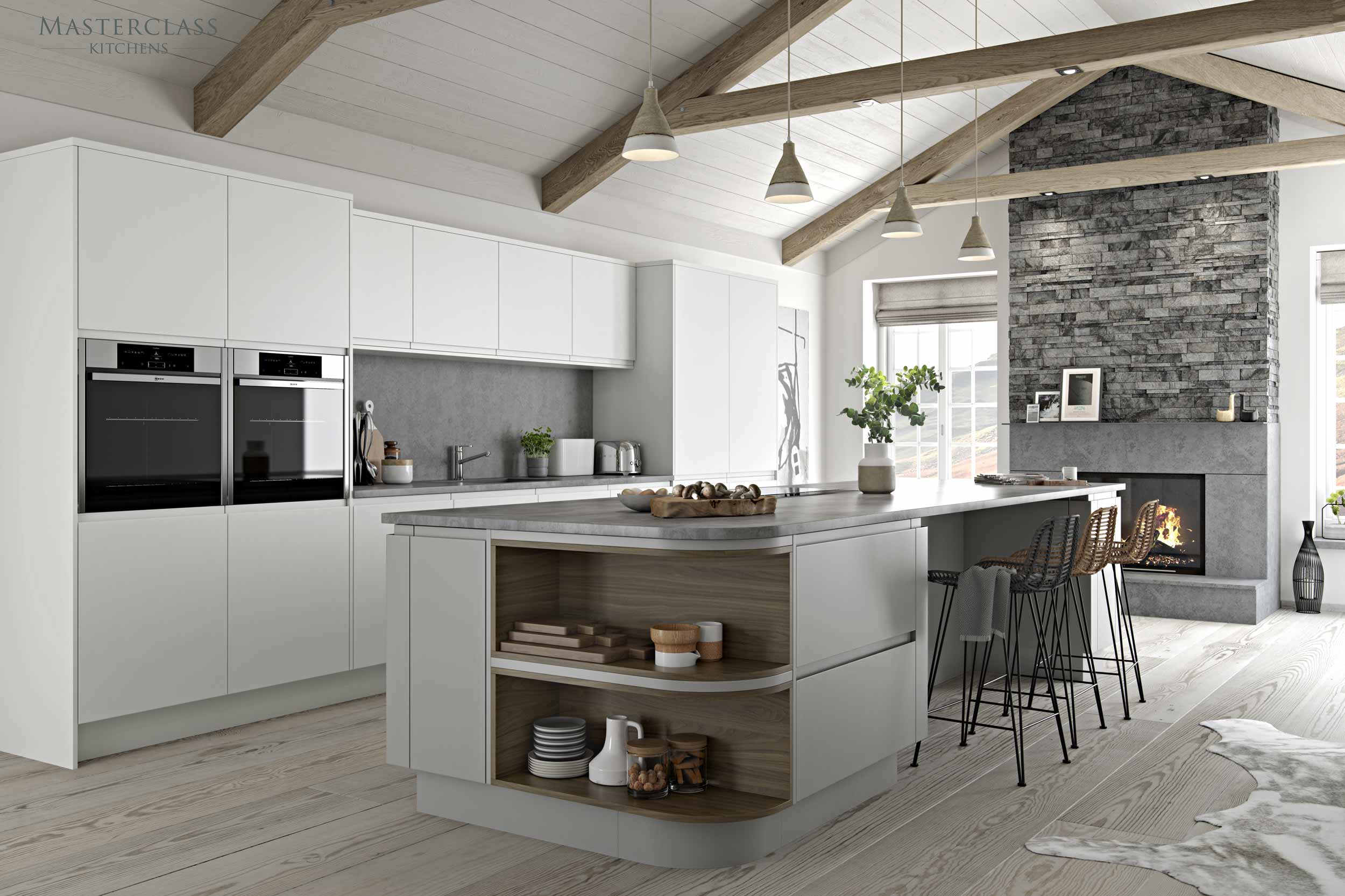 The Living Collection
The Living Collection is a range of freestanding furniture that enables you to seamlessly connect and complement the furniture between your kitchen and other areas of your home.
It is all about creating your own style, perfect for multi-functional, family homes that embody todays demand for open plan living.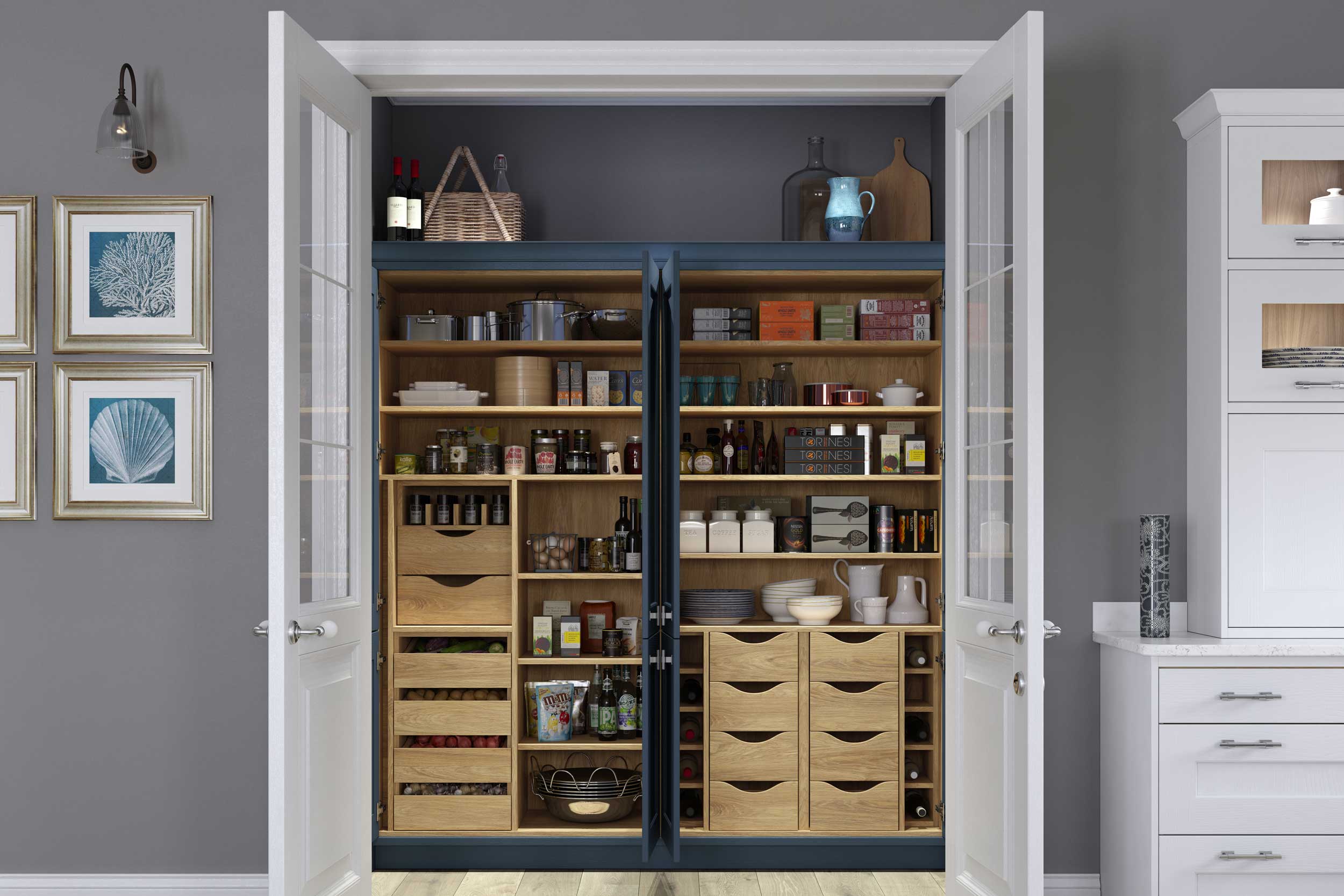 Get The Look
With ever changing trends and so many different things to take into consideration, Masterclass have developed a variety of combinations that bring together door style, colour, texture and design elements.
Our expert designers at Jones Britain bring together these combinations and create a unique and beautifully crafted kitchen, unlike any other.
A selection of Masterclass kitchens