Marlborough Windsor Blue and Farringdon Grey kitchen – Tunbridge Wells
Masterclass Range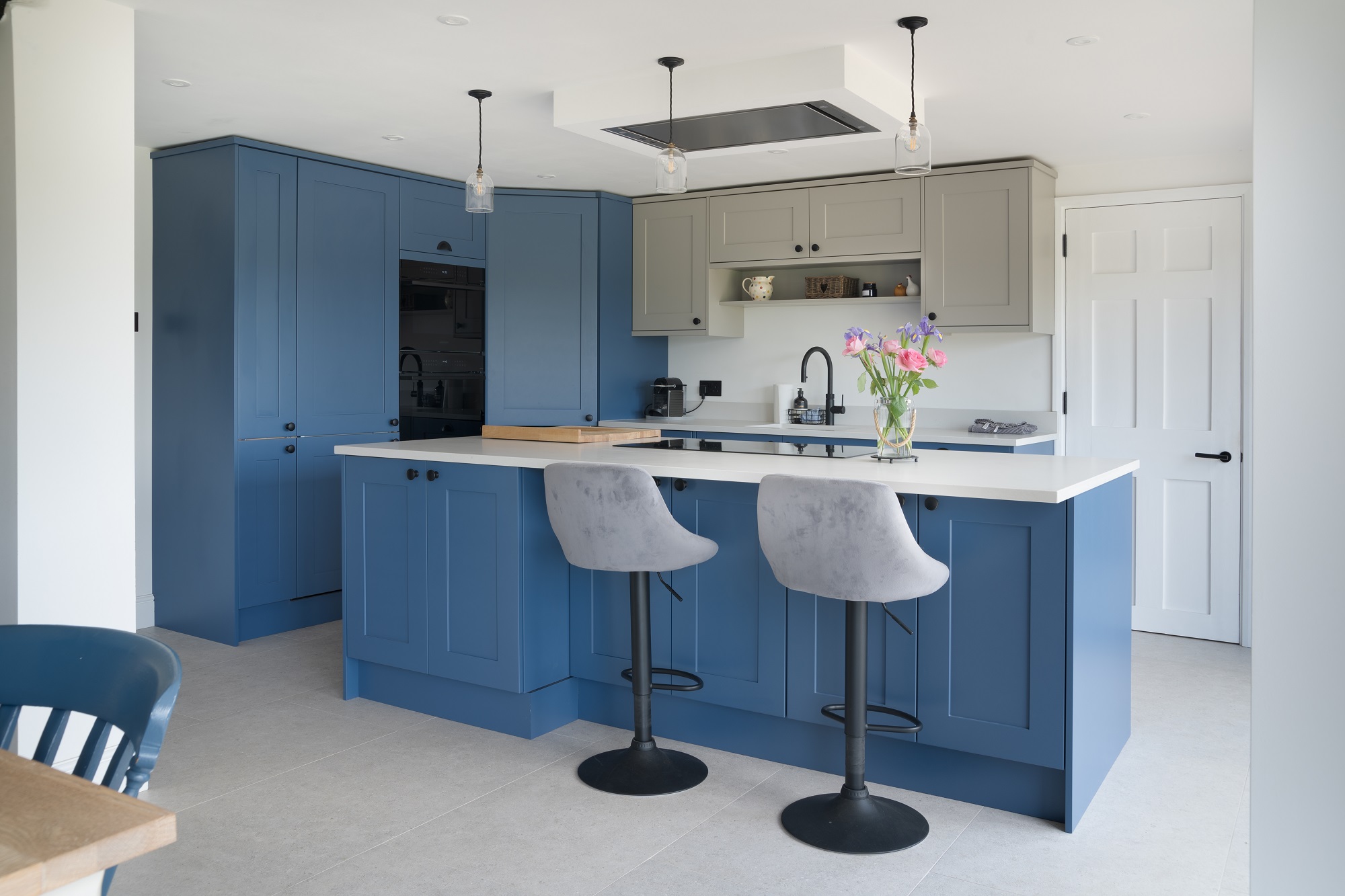 Marlborough Windsor Blue and Farringdon Grey kitchen - Tunbridge Wells
No room is ever square but this kitchen really did have walls that were angled quite severely. The trick was to maximise the potential in an awkward space. The client wanted to capitalise on the fantastic views and have bifolding doors out into their garden and a kitchen that molded into the space of their beautiful oast house.
This modern/farmhouse two tone kitchen with island and dresser complete with dog bed really sits perfectly in the space and is a pleasure to work in. Storage is a plenty with the inclusion of a corner larder for all those kitchen essentials and the island with hob and breakfast seating are inviting for those morning coffees or kids homework whilst mum is cooking.
the bifold dresser drinks cabinet, open shelving, wine cooker and dogs bed set in a long alcove opposite the dining table really do bring this pace together.
A warm inviting home for any family.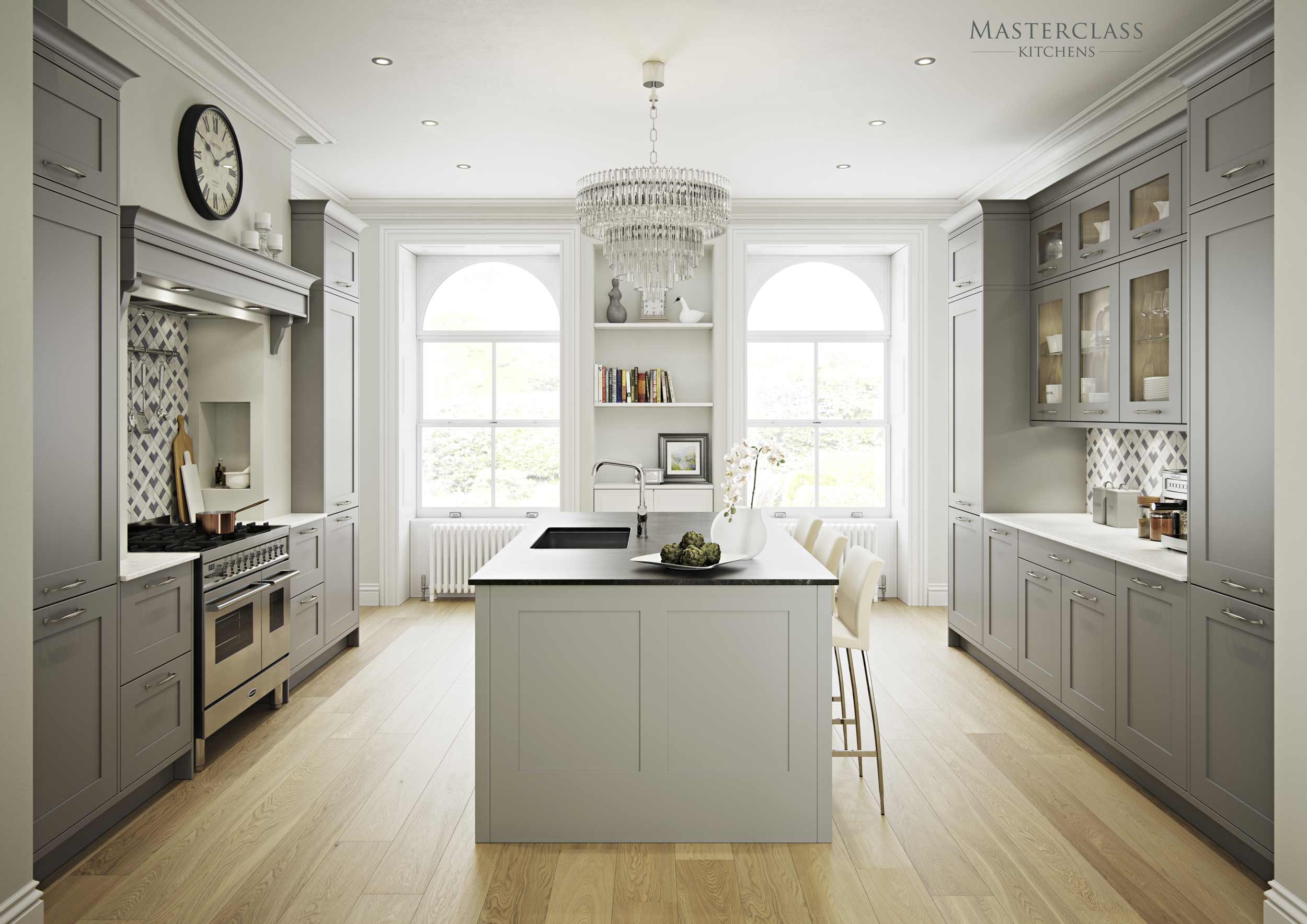 The Signature Collection
The Signature Collection is so much more than a range of highly desirable and iconic pieces of furniture.
It is a lifestyle choice, committed to giving you the best possible experience when selecting what goes into your new kitchen. A range of innovative, design led storage solutions that are not only practical but beautifully bespoke in appearance.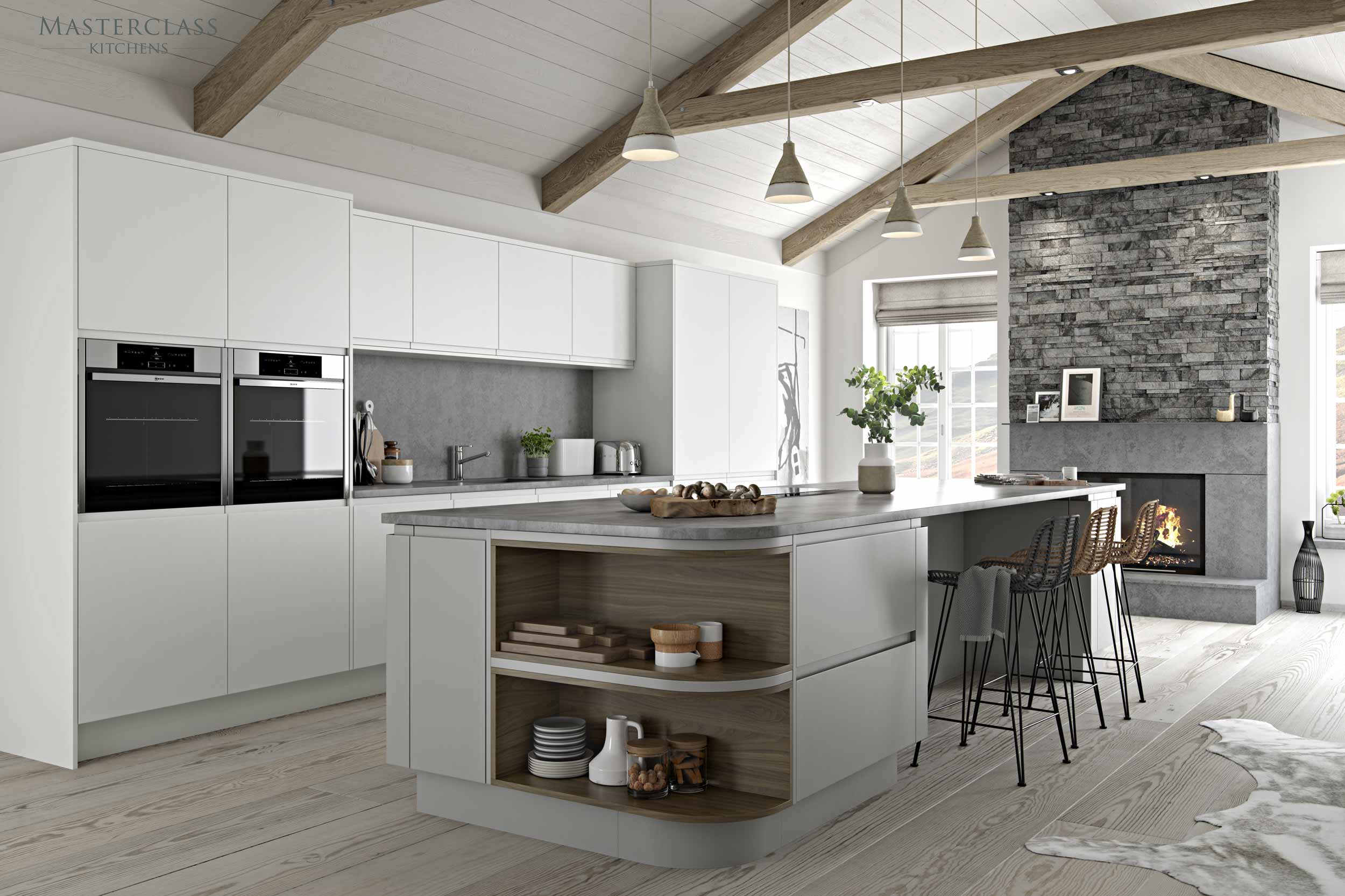 The Living Collection
The Living Collection is a range of freestanding furniture that enables you to seamlessly connect and complement the furniture between your kitchen and other areas of your home.
It is all about creating your own style, perfect for multi-functional, family homes that embody todays demand for open plan living.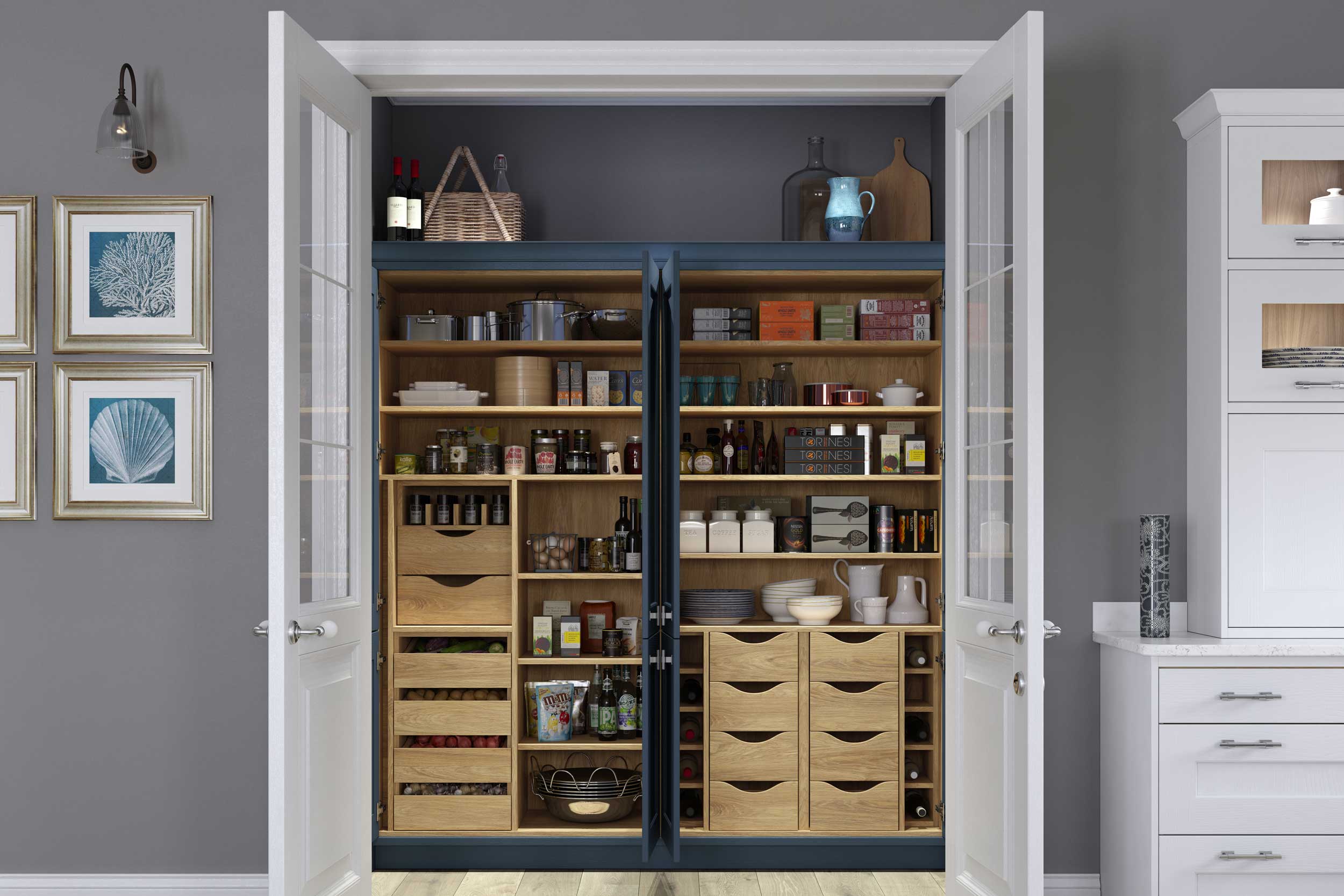 Get The Look
With ever changing trends and so many different things to take into consideration, Masterclass have developed a variety of combinations that bring together door style, colour, texture and design elements.
Our expert designers at Jones Britain bring together these combinations and create a unique and beautifully crafted kitchen, unlike any other.
A selection of Masterclass kitchens