How do I find a good kitchen designer?
Planning a new kitchen is hard enough so taking on board a good kitchen designer will help you to unleash the full potential in your kitchen, finding and using spaces you didn't know you had and creating functionality and elegance where you never knew it existed.
Many of us will have rummaged through lots of home and interiors magazines and have a pretty good idea of what we want to achieve in terms of the style and function from a new kitchen. However, using a experienced designer will fulfill the potential of your space and ensure that the layout works perfectly for your every day wants and needs. Having years of training and experience in the design/kitchen industry will give a designer the know-how and instincts to create a kitchen that will cater to your space and lifestyle.
Jones Britain's lead designer/owner, Dan Stronge has been working in the kitchen industry for over 20 years now and carries a wealth of knowledge and inspirational ideas with him. A good designer will also attend to those easily overlooked details, such as creating crisp, neat lines along a run of units and ensuring you have the 'working triangle' allowing your sink, hob, ovens, bin and prep space to be incorporated within the same area.
The majority of kitchen companies offer some form of planning; if you are having a bespoke kitchen built, you are likely to enjoy a more comprehensive service than with off-the-peg companies. But even with the off-the-peg companies, a good designer will enable you to get the very best from what is available within their range of kitchen units. The key is to find a designer who shares your vision and you feel you could work with but, also someone who can provide you with the excellent customer service you require.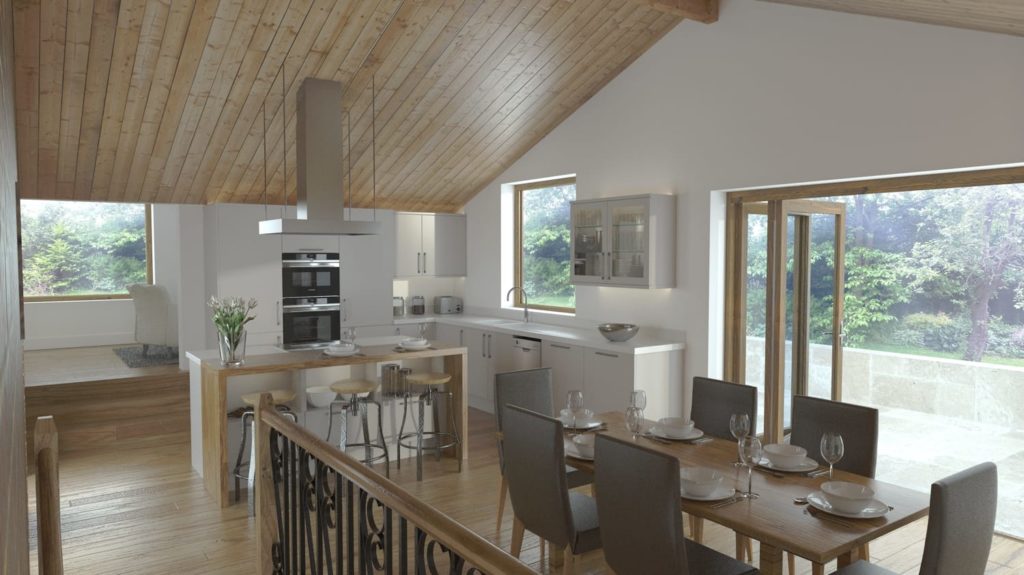 Why use a designer?
Many people nowadays have a genuine interest in design and will have gathered kitchen ideas for years. The designers job is to take these ideas and structure them for the client, offering the knowledge and practical advise they need. Many good designers will be able to provide photo-realistic CAD drawings or floor plans, which will help you visualize what your kitchen could look like. Even if you have a limited budget, bringing on board a talented designer can actually save you money by identifying potential problems and sourcing less expensive options where necessary.
Every designer will need to ask their clients initial questions regarding their must-haves, the way that they live as well as any areas which they wouldn't mind compromise. Before meeting with your designer it may help to make a list, from this you can discuss any conflicts with your partner in advance and narrow down your preferred style. Nothing is set in stone at this point, however any insight into your style and preferences will speed up the design process. Taking all your ideas and inspirations to your kitchen designer will allow them to run with your thoughts and they will be able to use their experiences to help bring your thoughts together in one clever design.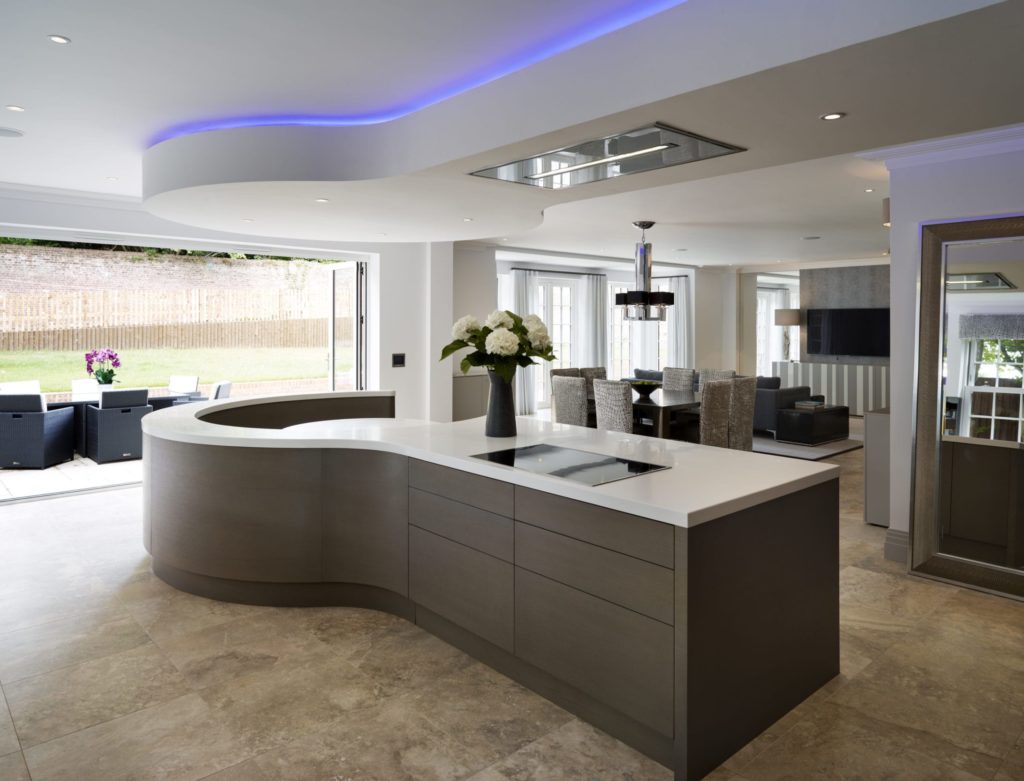 How do I find a good kitchen designer?
Many of us will have already used some type of professional service, personal recommendation is a good way to get a feel for whether the designer is who you're looking for. Contacting friends or family who have recently installed a new kitchen is the best way to get a feel for the design work that has been carried out. You can ask them about all the pros and cons, how smoothly the process ran, time frames and the designers willingness to resolve any technical issues. Many people feel uncomfortable talking about money however talking to friends and family about it is a great way to find out if the designer works within your budget.
Recommendations can also come from your interior designer, architect, surveyor or local planning office however, it is best to try to visit one of the designer's previous projects or talk to a past customer on the phone. At Jones Britain we are lucky enough to have our beautiful Heathfield showroom full of different kitchen designs and many happy customers willing to share their Jones Britain Kitchen Installation with you.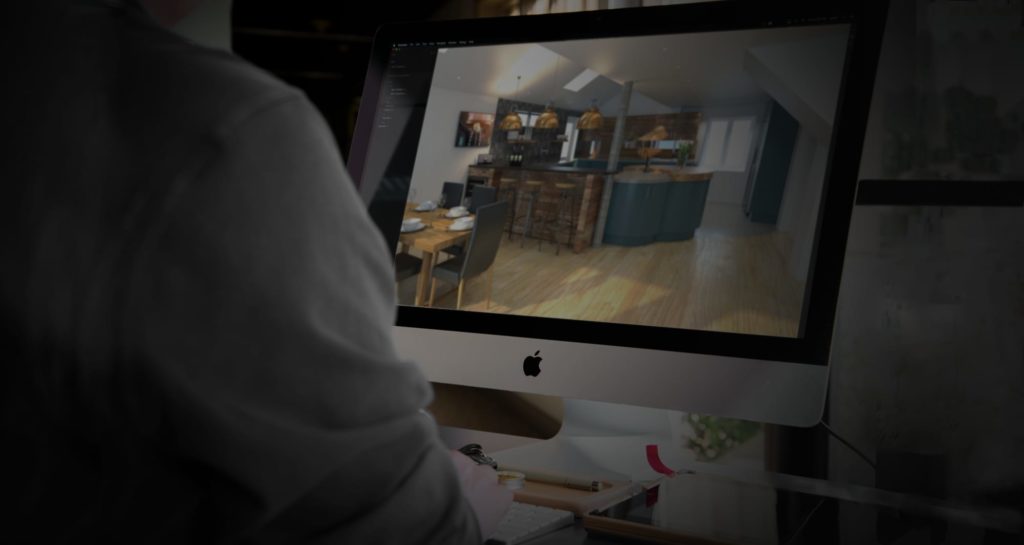 Where do I start?
Before you go ahead with getting a good kitchen designer involved it is best to do a little initial research. Why not take some cuttings from home/interiors magazines, crawl interiors blogs for anything that inspires you and gather together any material samples that catch your eye whilst on your travels. Picking up lots of Home and Interiors magazines are brilliant sources for inspiration and will even include local stockists for the products you are browsing. There is definitely an interiors magazine for everyone, whether you like ultra-modern, Scandinavian, period or country cottage styles there is one for you. Many counties publish local magazines which include local kitchen/interior design sections and case studies, The Wealden Times is an example of this in Sussex.
Searching on the internet can also be very useful for finding nearby kitchen companies. Most well established companies will keep their social media platforms up to date with project progress images and offers/news. Interiors websites like Houzz and Pinterest are also great sources of inspiration and research, Jones Britain's Houzz page has many sources of inspiration through past client professional photos and images that inspire us.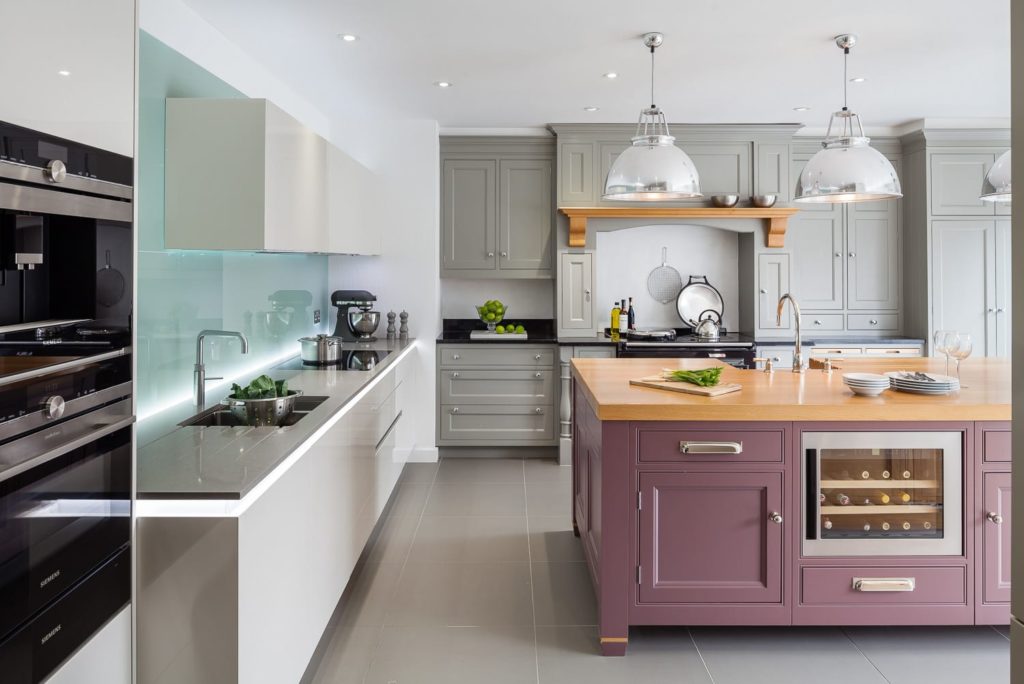 Visiting the Showroom
At Jones Britain making an appointment to meet with our good kitchen designers and seeing the actual product we believe is essential. It's key to see the detail that goes into each kitchen which is something you aren't always likely to see in a magazine or internet image. It is just as equally important to meet the designer or design team that you'll be working with as you'll get a feel for their personality and the way that they work.
There are far too many companies out there that only present a sales person to you at your first visit, not the designer which should be avoided. If you don't like the showrooms window displays- don't be put off, most designers can offer a huge amount of possibilities- it is impossible to fit every design out there within a showroom space! It's a good idea to not request plans from more than three companies or you'll end up more confused than when you originally started.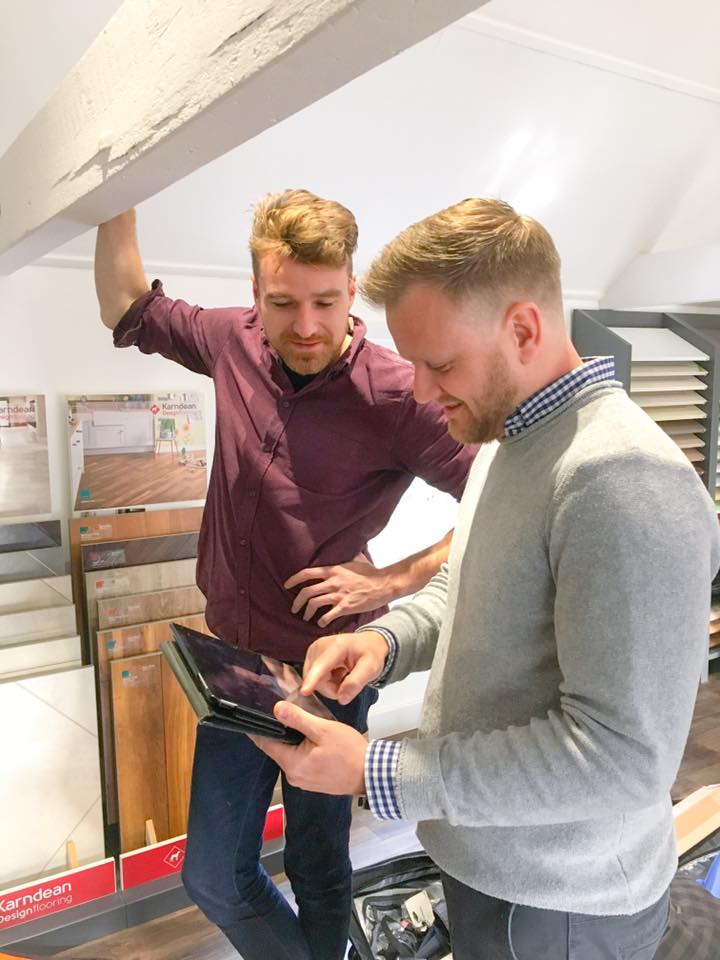 Making a connection
You can't expect to have an instant bond with your designer however, if they aren't at least on the same page as you after an hour of discussing your preferences, either ask to see another designer or walk away. Some customers may prefer to see a female or male designer, which isn't a problem and the designer can always be swapped over to suit the customers needs. The kitchen is the heart of the home and planning a new kitchen is a long journey so never underestimate the importance of having a good connection with your designer. Always check the designers past work or speak to previous customers before you start.
Companies accredited by the KBSA or Trustmark, offer additional peace of mind. KBSA members like Jones Britain offer a top quality design, installation, first class customer service and the latest products. Using a KBSA retailer gives you confidence that you are using a reputable company. Before you make any decisions, go to the showroom of your retailer you're thinking of using and look for the KBSA logo and membership certificate that will be on display.
Have a look at the KBSA website where you can check if your local kitchen designer is a listed member. Download the 'Consumer Guide' to help you with any questions you think you might have missed asking your kitchen designer.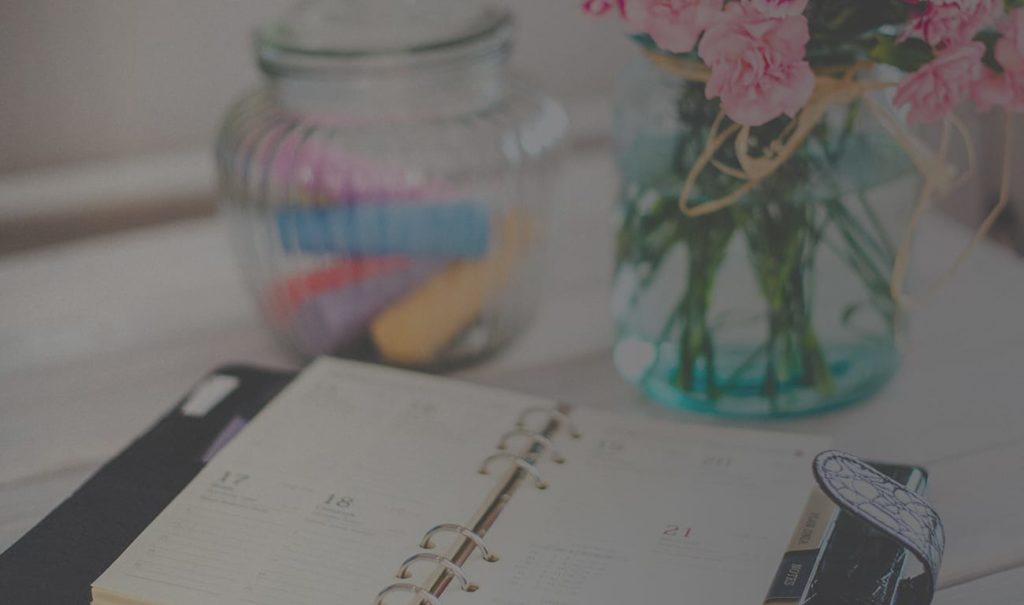 What to ask the designer?
Every company will operate differently but it's always best to get the more difficult questions such as costs and budget constraints out of the way first. Find out if there are any design charges involved- many companies will refund the design fee upon your order, the level of service which they offer and their average kitchen installation price.
Buying from a bespoke kitchen company will result in a more personal service, with the furniture made to order precisely to fit your space. The higher end kitchen companies tend to have their own in-house installers and management teams, and are able to provide a full 'turn-key' solution covering plumbing, electrics, lighting and even soft furnishings and decorating.
More off-the-peg kitchens are usually available more quickly, but suppliers may not be as flexible when it comes to creating unique features or dealing with awkward spaces. If the kitchen design companies fitters are out-sourced, ask who is responsible for solving any problems during and after the installation. It is also a good idea to find out who will prepare the site, remove the old kitchen, sort the first fix services and complete repair work on the walls and floors. It is worth listening carefully to the advise your designer gives you regarding appliances and fittings- they will know all about the latest innovations, but don't be afraid to ask about a more affordable option if you're on a tight budget.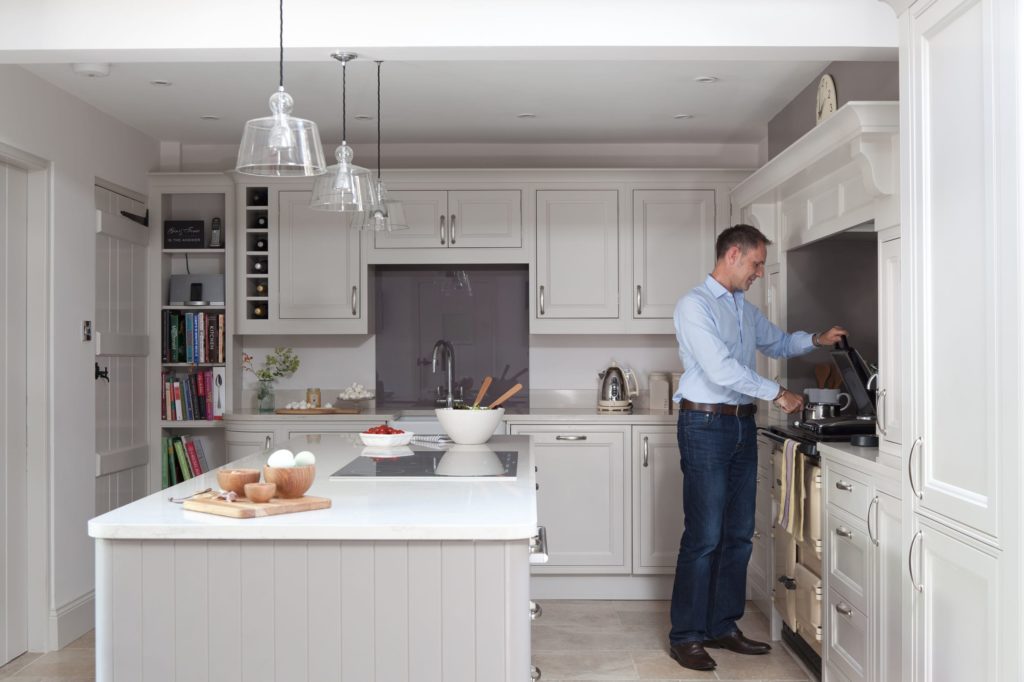 Moving forward
Once you've sorted your main requirements, arrange a site visit with the designer who will be working on your project- they will need to take a measure of the space and get a feel for the design which needs to be arranged. This will also allow you to discuss the layout in more depth and reiterate what you love/hate about your existing kitchen.
You can expect to be presented with designs for the kitchen within a couple of weeks. When the designer presents these to you make sure you go through them making any alterations you believe are necessary until you're completely happy with the results. Changing your mind at the last minute can delay the installation timing, so it is very important to run through every eventuality and stay with the designs once they have been finalized. This is also an important time to agree on a schedule (most companies produce a gantt chart). Once everything has been agreed on you'll need to sign the design or a confirmation form and provide a deposit that will secure your order, starting the production process rolling.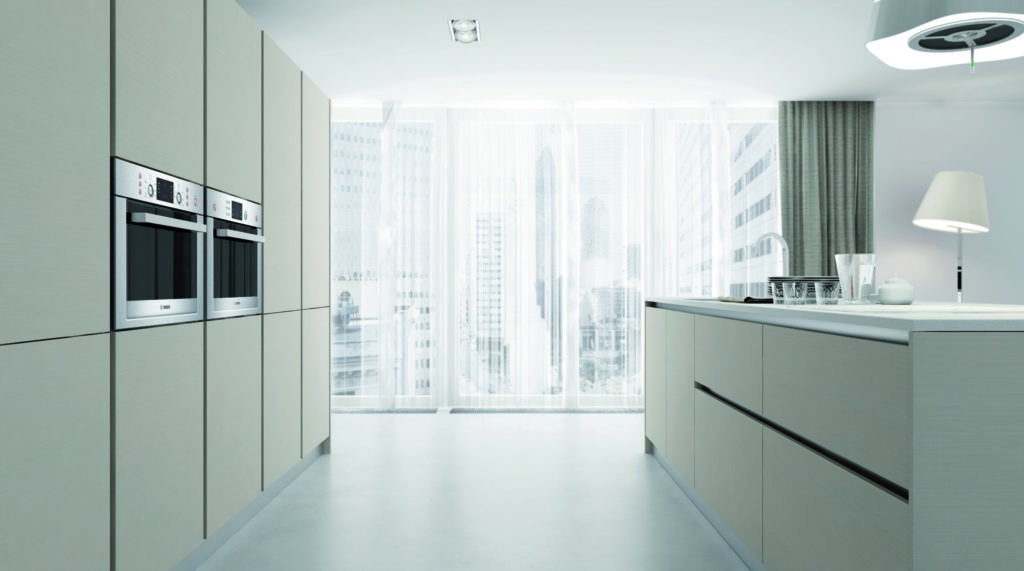 Blog Post written by: Chloe Hartnup, Junior Kitchen Designer at Jones Britain Kitchens
08.02.2017