This scandi colour palette works tremendously well in this bespoke kitchen design, allowing the beautiful curved features in the kitchen to do all the talking. The Kitchen colour palette included Farrow & Ball Pointing on the units alongside a light natural oak which was used on the chopping block and mantel. Glacier White Corian worktops and a natural light oak flooring were also used within this scheme keeping it simplistic yet complementary against the design and shapes.
The use of a Scandinavian colour palette and traditional design has put a stylish and elegant twist on this bespoke kitchen design.
Our client came to Jones Britain having seen the advertisement of our KBB review awards finalists kitchen. They really liked our design ideas and wanted to use us for our skills in imaginative design.
Our brief was to design a kitchen that was large, spacious with plenty of working surface. The kitchen design had to be light bright and interesting with a major focal point at some point in the room. A slightly more traditional feeling was discussed – the buzz words were 'Elegant' 'Stylish' and 'Functional'.
"We are absolutely delighted with our new kitchen. We occasionally send a photo to friends overseas and, without exception, they all say it is like something out of a glossy magazine."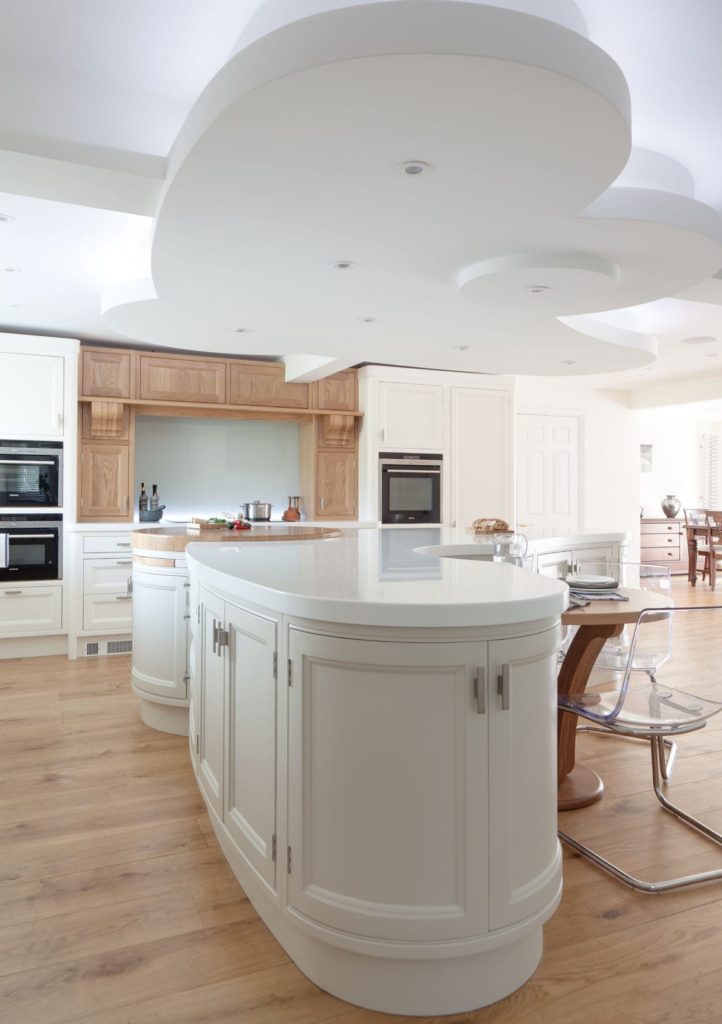 Why not pop into the Heathfield Showroom and let us help design your dream kitchen?
Blog Post written by: Chloe Hartnup, Junior Kitchen Designer at Jones Britain Kitchens
14.11.2016