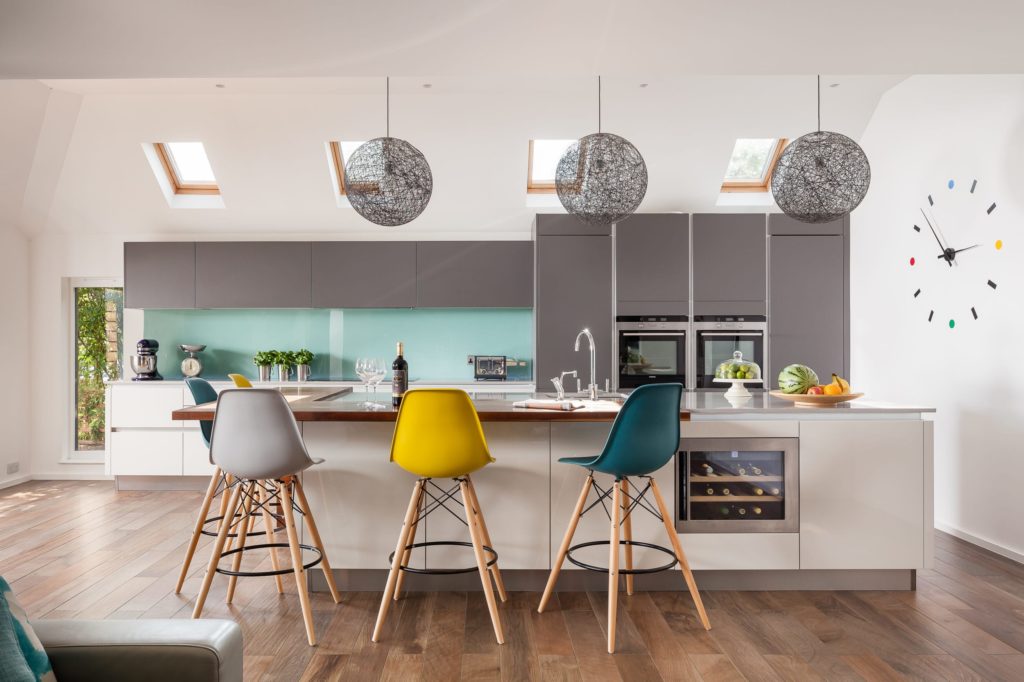 This harmonious, lighthearted and highly contemporary colour palette of pergamon gloss, matte graphite grey and accents of minty blue create a harmonious colour scheme which is very pleasing to the eye. The kitchen colour palette also has been united with Walnut to give warmth and substance to the kitchen design.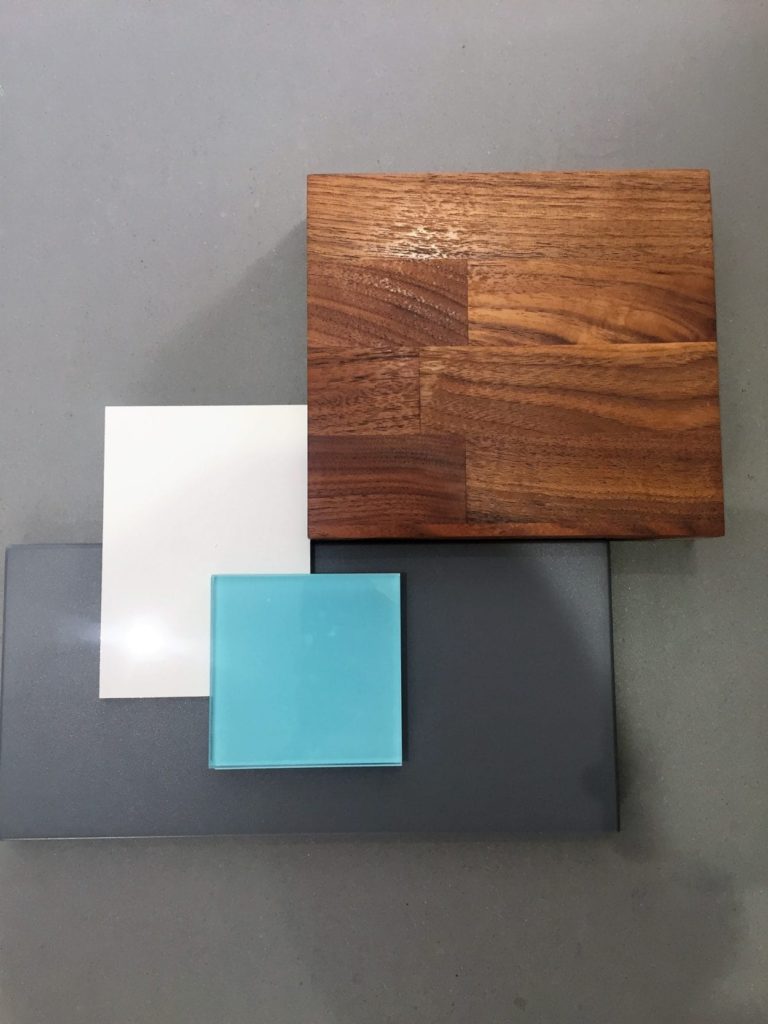 Our client wanted a highly contemporary, harmonious kitchen design for a traditional barn conversion. The brief was to give a wow-factor feeling with a minimalist design appeal.
In our design we chose a handleless kitchen with a mixture of pergamon high gloss lacquered doors and graphite grey matte silk accent for the tall and wall units. We integrated lights under the glass splashbacks, which give a superb effect at night. The Worktops we used are a mixture of quartz and walnut wood for the breakfast bar.
This colour palette matched our Broad Oak client's kitchen brief perfectly.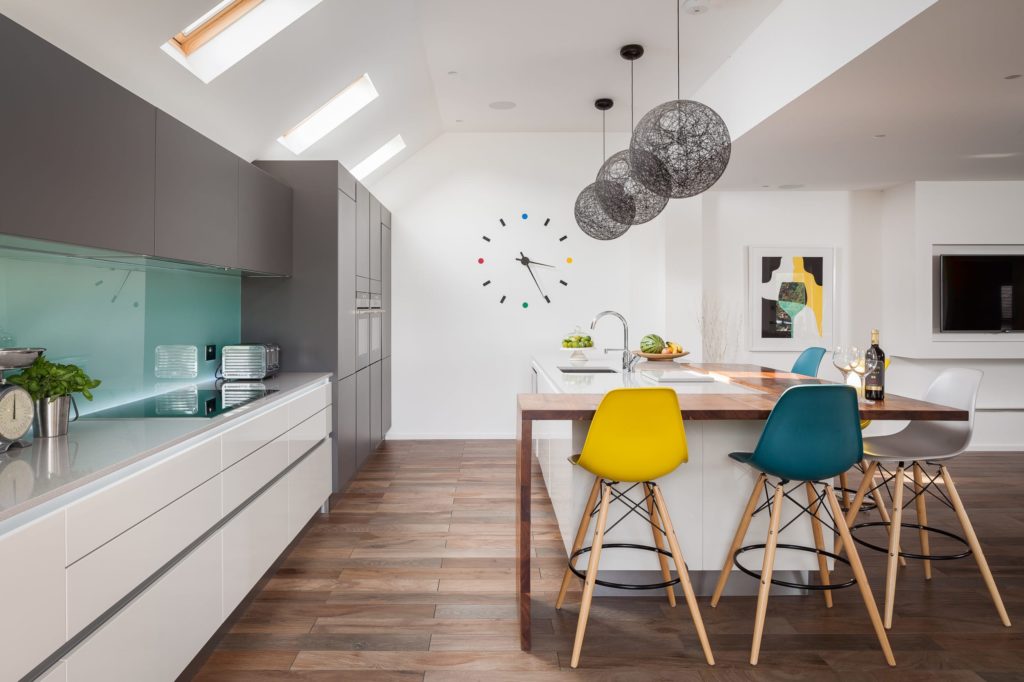 Blog Post written by: Chloe Hartnup, Junior Kitchen Designer at Jones Britain Kitchens
20.11.2016