What handleless style would you choose?
The Handleless kitchen is ever present in the average kitchen showroom across the UK but as there are several different options to choose from we will explain the differences between the widely available 'J' Profile right through to the true Handleless 'Grip Ledge Profile'.
The 'J' Profile Handleless Door
The 'J' profile is the detailed scallop cut from the top of a slab door leaving a recess groove and somewhere for you to grab with your fingers to open the door.
There are a couple of different types of 'J' profile handleless styled kitchens on the market. There's the lower quality vinyl wrapped types and the higher quality lacquered type.
We wouldn't entertain the vinyl wrapped style of 'J' profile as the doors are just too hard to get any form of purchase on with your fingers making integrated appliances even harder to open.
All our 'J' profile handle-less kitchens are lacquered and the groove for your fingers is far deeper than the vinyl style.
Because the handle is integrated into the door the style is actually not truly handle-less and is sometimes known as 'Handle-less effect'
The Metal Grip Ledge handle-less Door
The second type of handleless effect kitchen is one with a metal grip ledge that's attached to the top of the door to give the look of a true handleless kitchen. This is very similar to the styles widely used in the 60's and 70's. The advantage of this style of door is that the metal profile can be attached to any type of material where as the 'J' profile above is only really available on a lacquered door.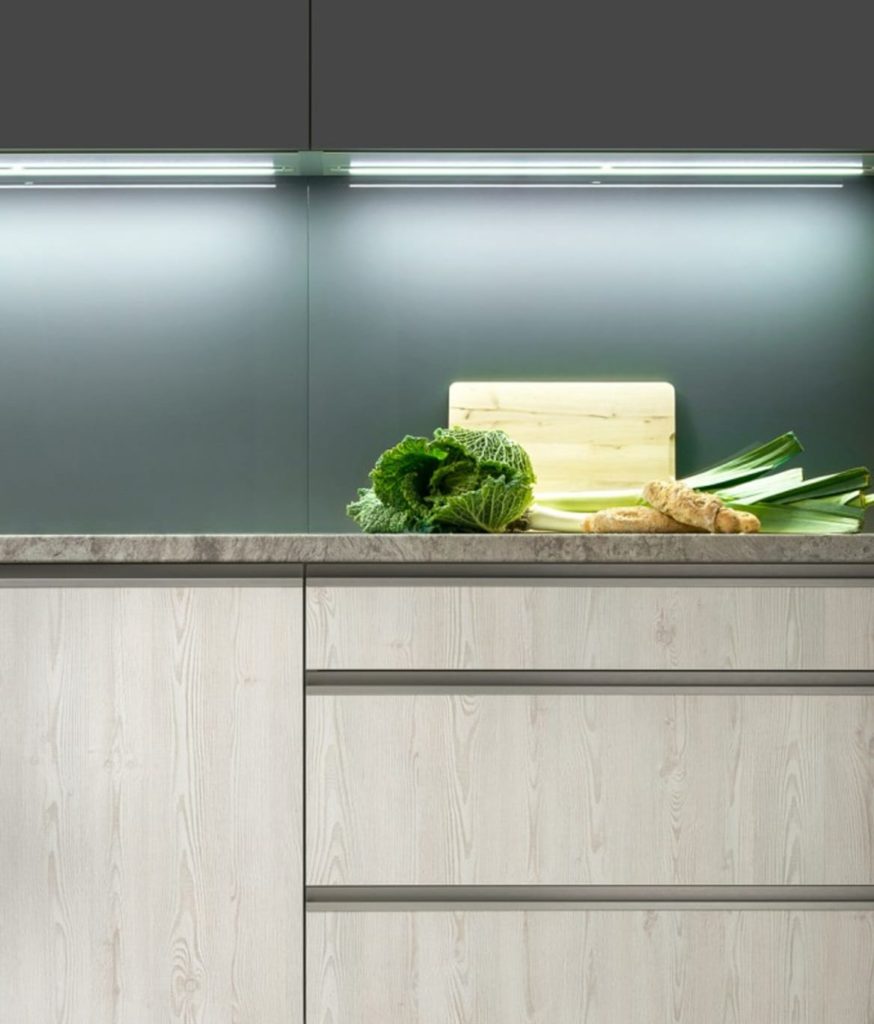 The True Handle-less Door
The next type of handleless is what we class as true handleless. This where a 'Grip Ledge Profile' is fitted behind the door as a continuous rail allowing you to pull the door from the back edge. The grip ledge profile can either match the door finish or in a contrasting finish like brushed steel or aluminium. Generally the grip ledge is horizontal on base and wall units and is vertical on the tall unit run.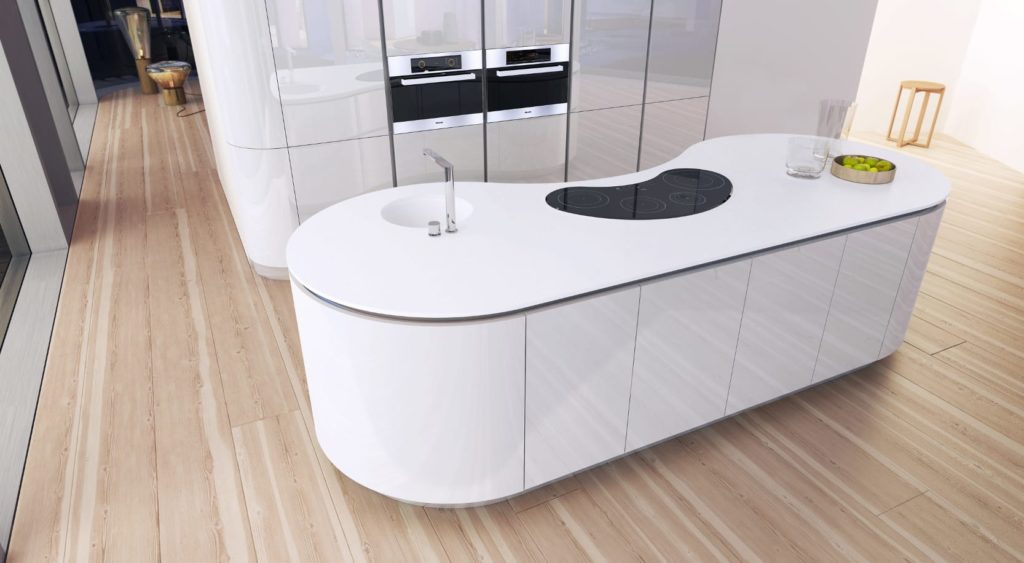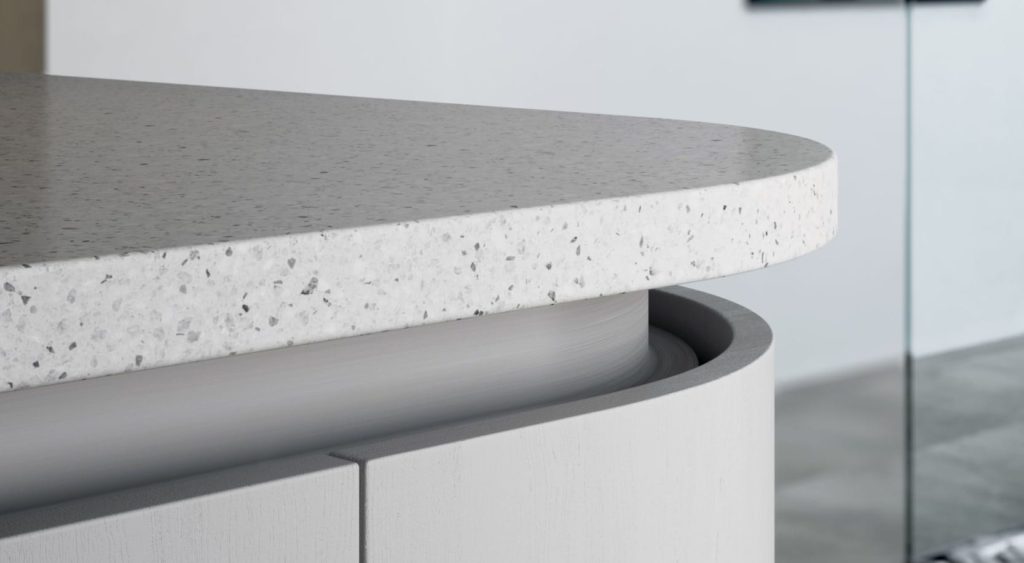 The 'No handles' Door
Finally the the last type of handleless is what looks like a standard kitchen before the handles are attached. The doors are operated with a push to open mechanism or push latch. There is no soft close system for the doors as they need to be manually closed. The drawers are either on a similar push latch system or a Servo drive electronic opening system. Servo Drive is where you actually push the drawer and an arm then pushes the drawer back towards you. This type of handleless system is by far the more expensive option.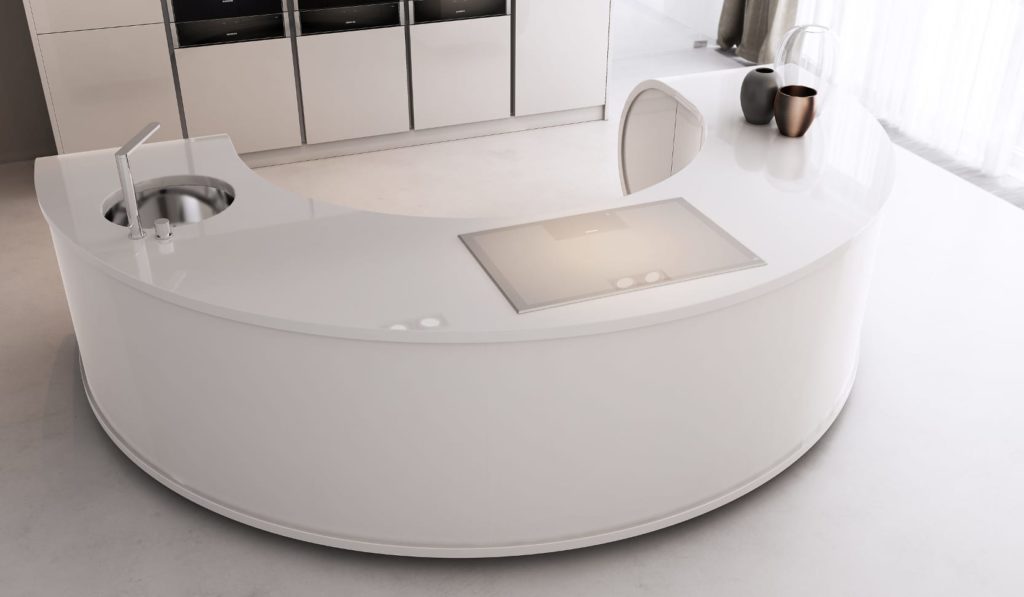 Blog Post written by: Dan Stronge, Head Kitchen Designer at Jones Britain Kitchens
05.07.2016