It's not often that we are prepared to recommend a product that we don't actually sell but having worked with Ultraline sliding doors on a recent project we can't speak highly enough of them.
Having helped our client source a good quality sliding door product there isn't a huge amount of information we now don't know about sliding doors. Ultraline came up trumps! their security, thermal properties and 20mm sightline were the best we could find and the service from the factory and production office were second to none giving us advice prior to installation that was invaluable.
They are not the cheapest on the market but in turn we really felt they were value for money and they look absolutely superb in situ.
Although they are base near Birmingham they do cover the country and they had a team of highly competent fitters who came to site and installed in a relatively short period of time. They were manufactured in 5 weeks which is a lot shorter than other companies had quoted.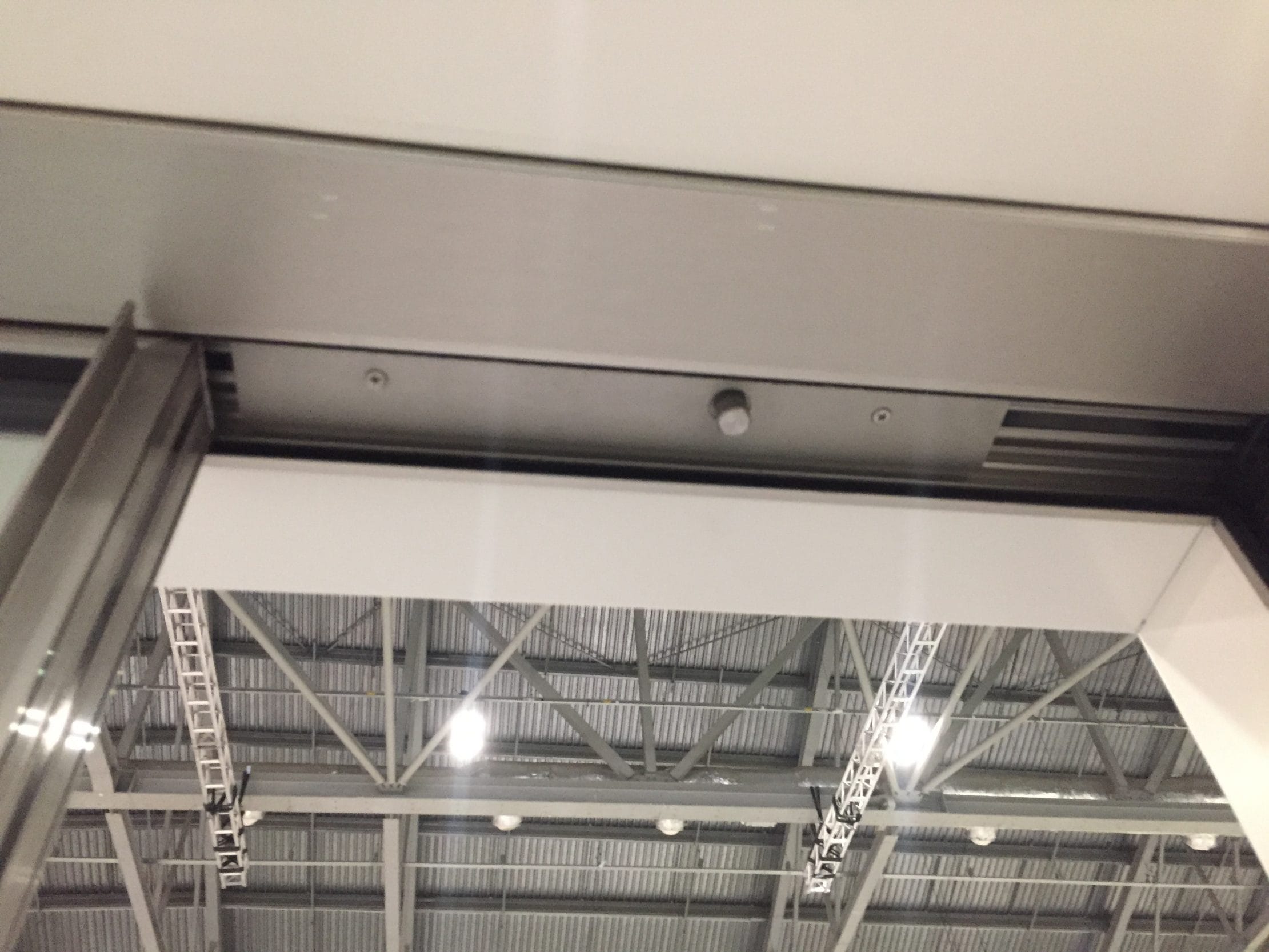 Installation day came and our builders were ready for the Ultraline sliding doors to turn up. The doors had been made floor to ceiling and so they were very large panes of glass. 3 sets of doors each having 2 sheets spanning around 4 metres total length for each door. This seemed to be no trouble for the installation team and within an hour the glass doors had been fitted.
We were especially impressed with the locking system. As the doors are minimal frame there is no room for a lock. Instead the locking system is hidden in the top frame with a bolt that drops into place at the press of a sensor button connected to the cables that our electrician had installed.
Once the doors were fitted we were able to plaster in the framework giving the impression of the whole outer frame only being 20mm thick.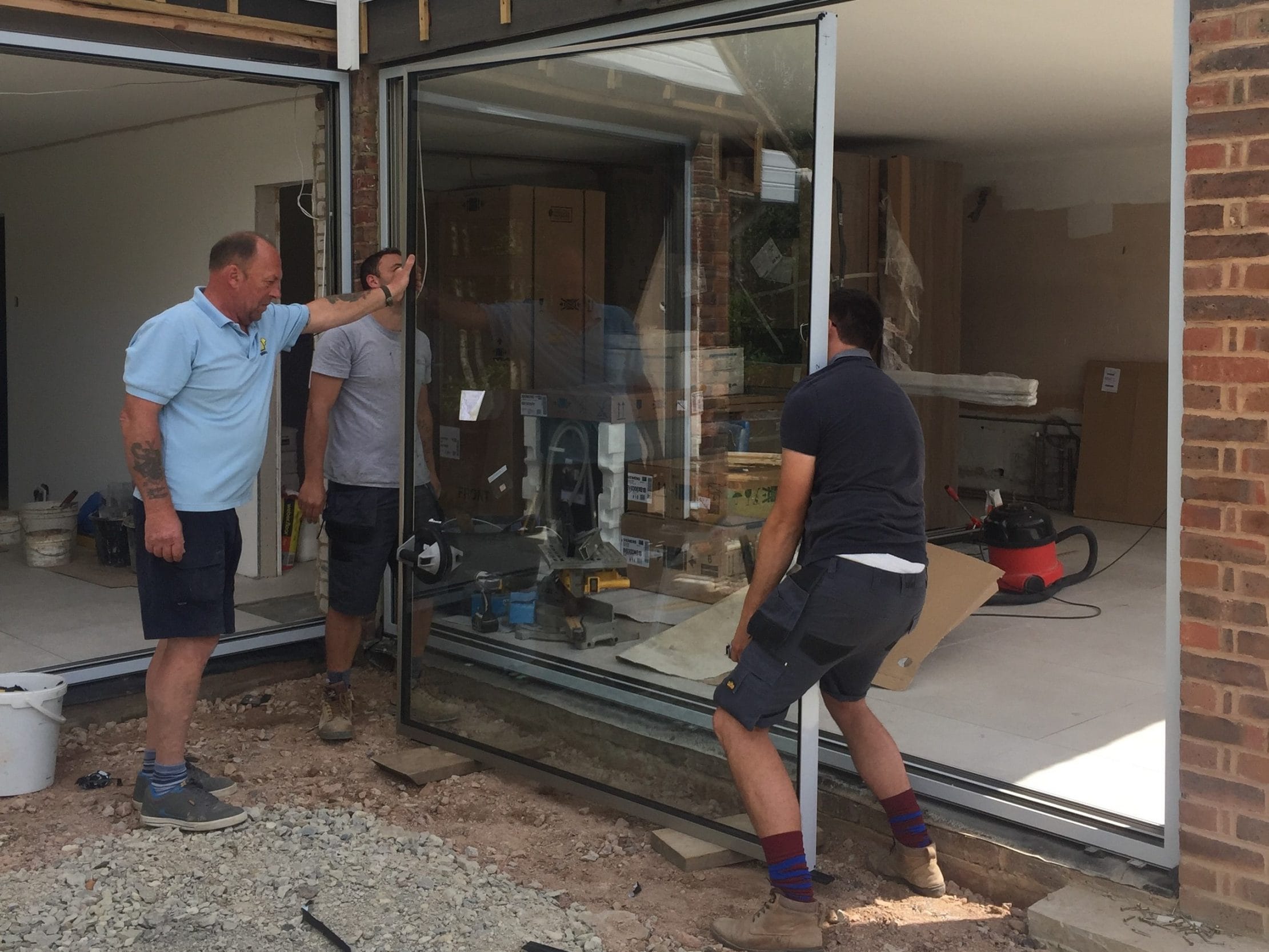 The whole kitchen extension project is heading towards completion and we'll soon be able to post photo in all its glory but for now here are a couple of photos to wet your appetite.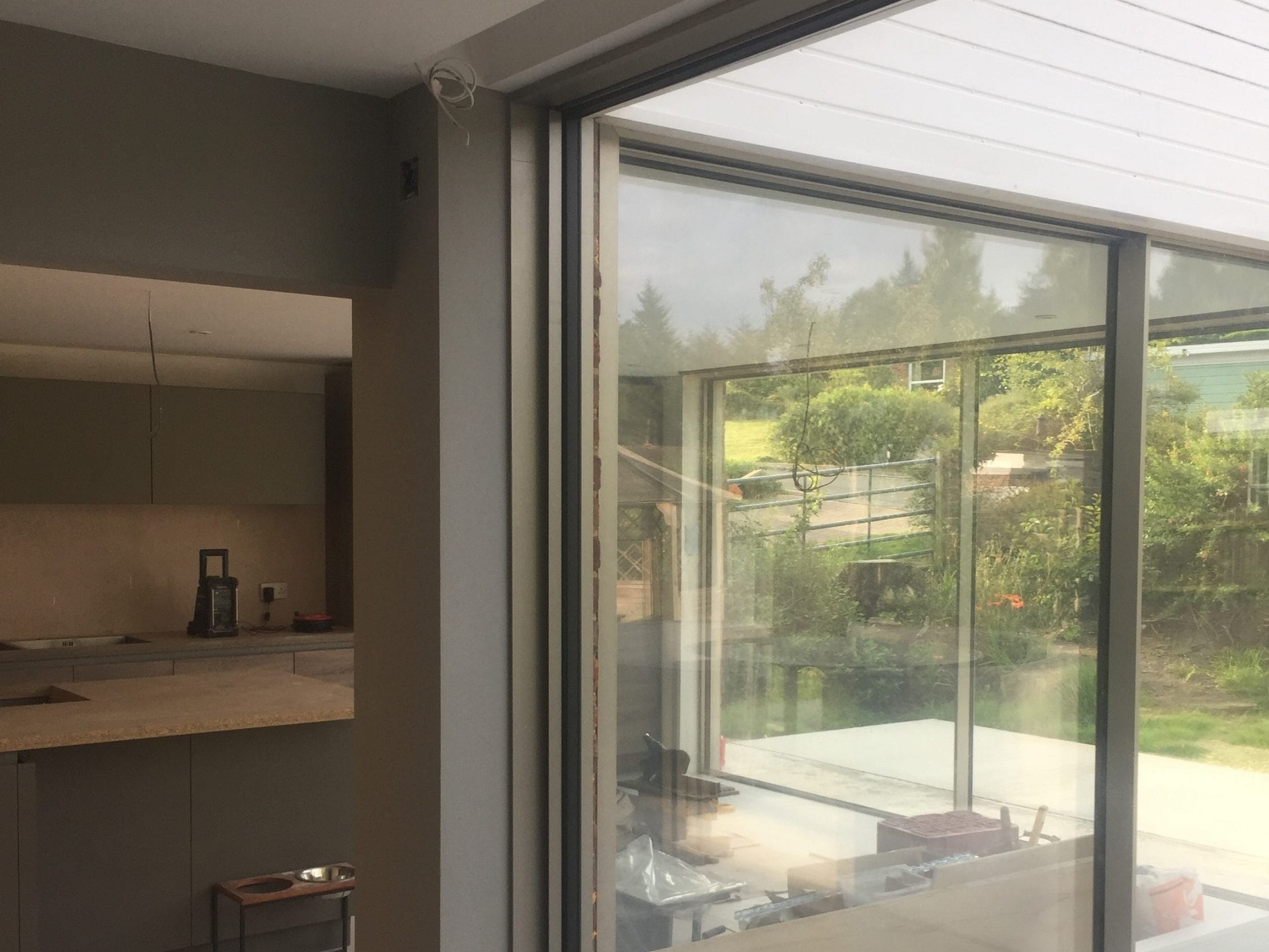 If you are interested in finding out more information about Ultraline sliding doors from our recommendation please contact them at the details below.
Ultraline
5a Grammar School Lane, Halesowen, West Midlands, B63 3SW
0121 550 3066
www.ultraline.co.uk
Monday-Friday 8.30am – 16.30pm by appointment only (Excluding bank holidays) Saturday by appointment only