What's your Favourite Kitchen & Why?
The Cooper Kelly Kitchen in Crowborough stands out in the mind as it was both challenging and different on many levels. The strong edges and bright colours really gave the kitchen a personality that could be felt when you entered the room.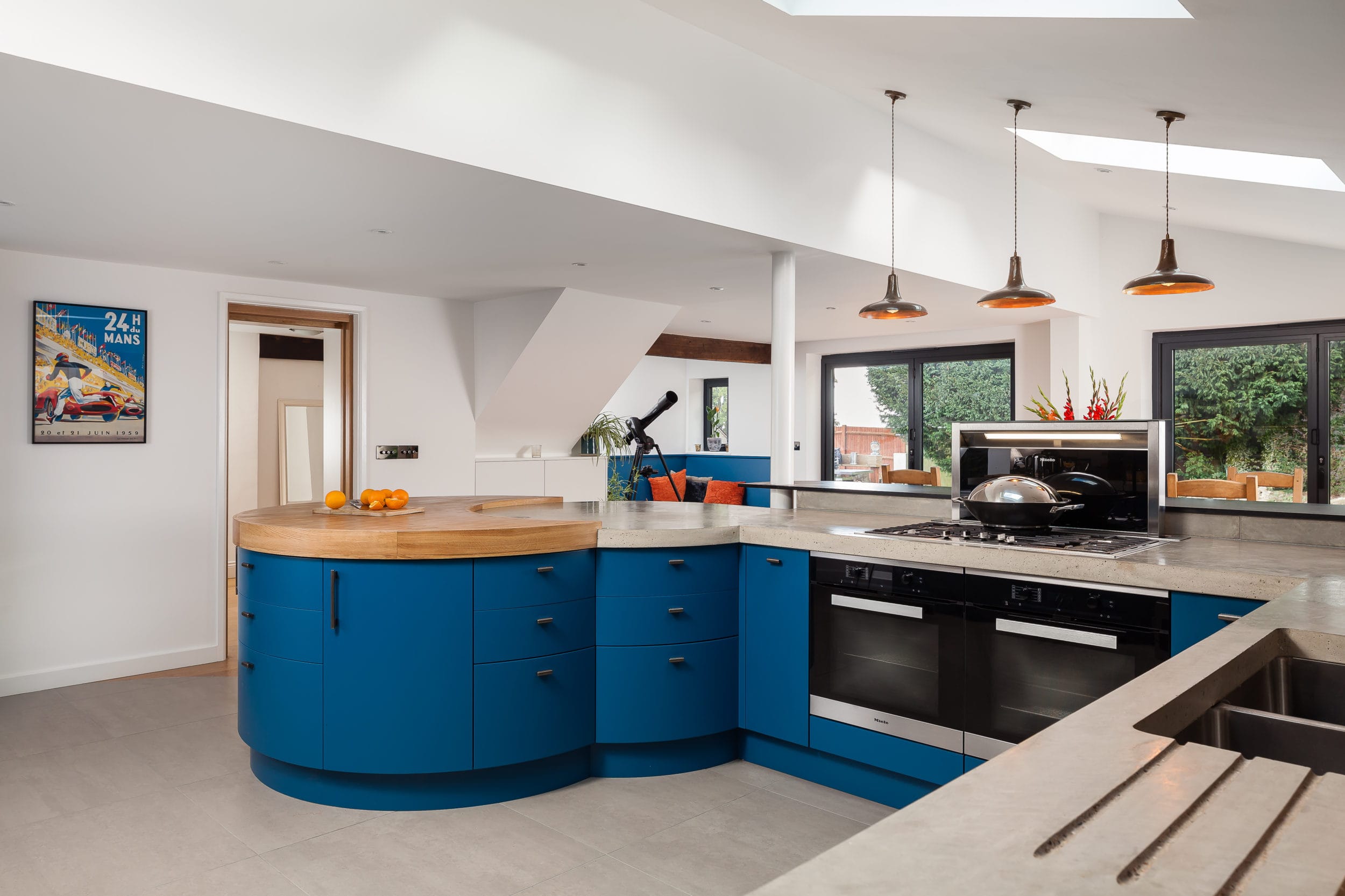 What was the brief?
Design an industrial inspired room that was bold, brave but also functional. The couple had clear ideas about the vibe that they wanted their kitchen to have, and their experience of exotic hotels and bars around the world was a strong influence in the ambience that they wanted to create. There were also specific design elements to include, for example incorporating curved units and a mixture of working surfaces at different heights, as well as making an existing structural pillar a feature rather than concealing it.
What was it made from/finished in?
A mixture of washed and stained oak and lacquered matt painted doors, concrete worktop with endgrain oak butchers block accent and black paper bar. The floor was a mixture of bespoke tiles and engineered wood. The splashback was installed in bronzed mirror.
What appliances did it incorporate?
State of the art Miele ovens side by side, downdraft extractor, Gas hob a hidden wine cooler with touch to open door and an elegant Stainless steel sink, fully integrated dishwasher, washing machine and tumble dryer. American Fridge freezer that dispenses water and ice.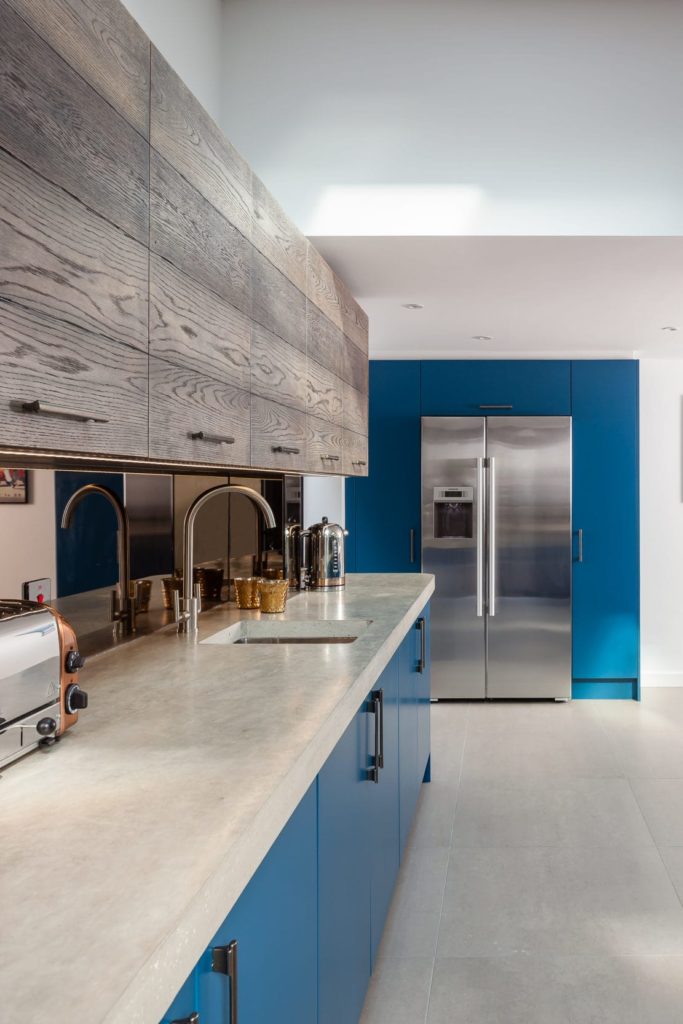 Were there any special requirements for the client?
Curved units were essential and a mixture of different working surfaces at different heights were requested. The client wanted the pillar holding half the house up to be visible but linked in some way. The polished concrete worktops were also poured in situ to create the desired effect and create maximum.
How much would a kitchen like that cost?
As all of our projects are bespoke based on your requirements we work within a pre-determined budget. This kitchen came in a budget of around £80,000 – £90,000.