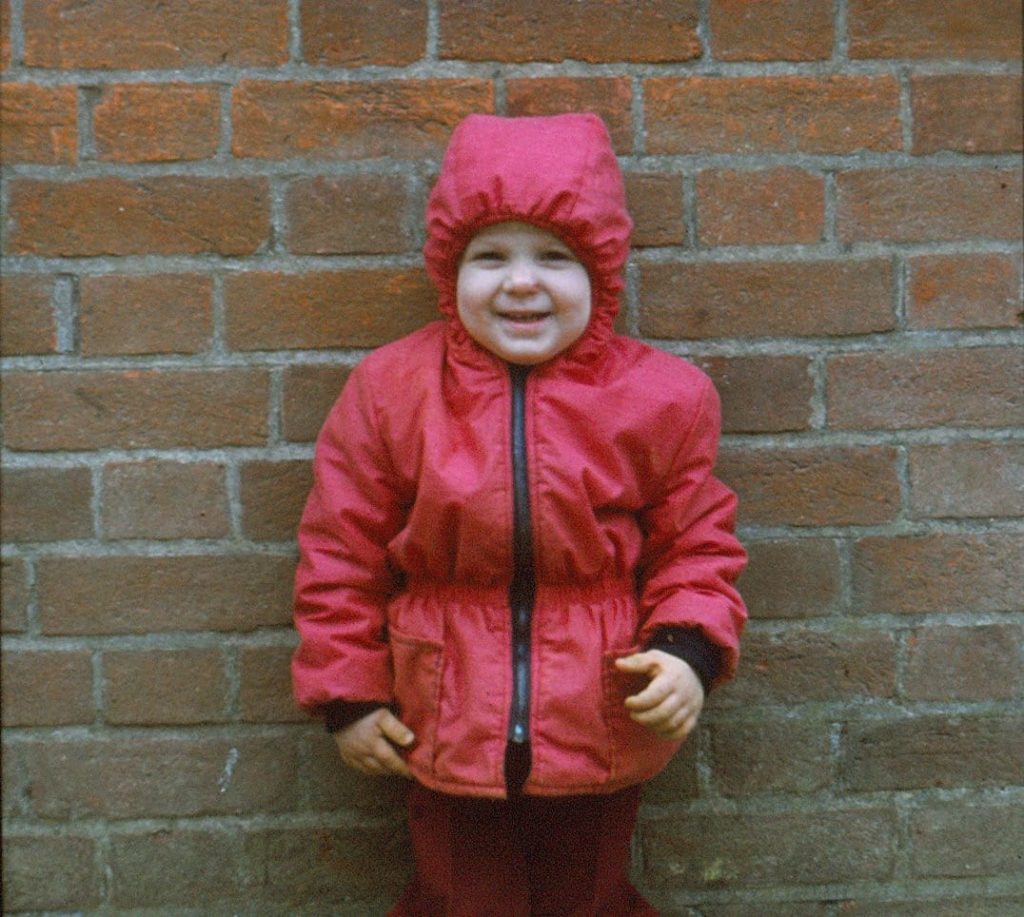 Dan in 1977
This week, managing director of Jones Britain, Dan Stronge is celebrating his 21st Anniversary of being in the kitchen design industry.
We sat down to talk with Dan about how he has developed Jones Britain and how he joined the kitchen design industry.
Congratulations on 21 years of successful business!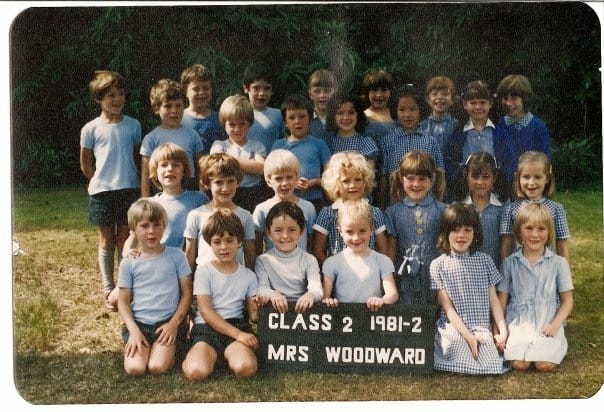 Can you spot Dan and Sophie in their school photo 1981
So Dan take us back to the beginning… how did it all begin?
Dan's Early Years
I had an interest in drawing and painting from a very young age, As early as 5-6 years old I entered many art competitions. I also loved building Lego, so I guess you could say Art & Design has been with me and will continue to be with me for my entire life.
1996
On the 22nd of February 1996 a rather young 20 year old version of myself joined a Sussex based kitchen retailer as an admin assistant for the company. After 18 months of working hard and having a driven passion for learning about kitchen design, I was promoted to lead kitchen designer for one of their showrooms. I continued with this role for the next 3-4 years.
2001
In 2001 I decided a change of scenery was needed and I moved over to work for a bedroom furniture manufacturer as their area manager in the South East. Working for this company broadened my knowledge for bedroom design and how each of the units are made by the manufacturer.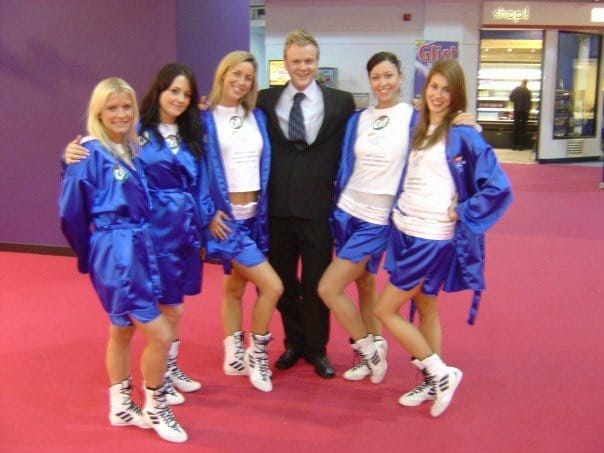 Making the most of being an exhibitor at the Ideal Home Show 2004
2003
In 2003 I moved away from bedrooms and back into kitchen design to work for one of my current suppliers, Mereway Kitchens. Between 2001 and 2005 I learnt how other kitchen retailers dealt with customers, designed a space, presented to the client and how they ran their kitchen showrooms. This was all extremely useful experience in preparation for opening my own showroom in years to come.
2005
In 2005 my wife and I, Sophie decided to move to France to start our own family. In France I built my own design studio and sold kitchens to expat's as well as designing retail showrooms for UK Kitchen companies (which I had done since 2001) under the name of 'Studio Designs'. This allowed me to keep in the loop with the UK Kitchen Retail market as well as the French market.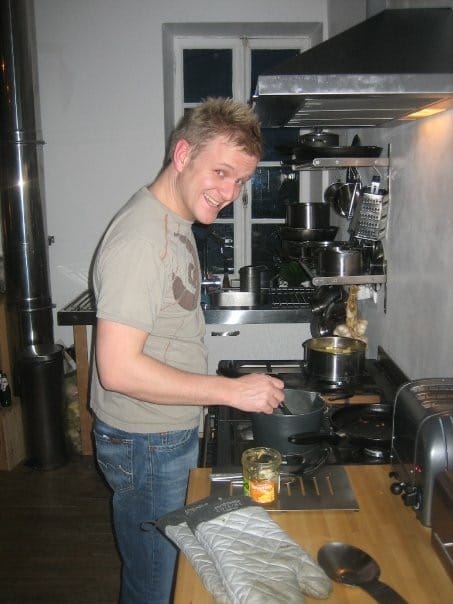 Cooking dinner in France 2008
2009
At the beginning of 2009 Sophie and I decided to return to the UK with our two young children and formed Jones Britain.
2011
In 2011 I was given an amazing opportunity of opening a showroom in Heathfield, East Sussex. Having been based in London for two years and working alongside architects and commercial kitchen designs I was eager to get back into designing bespoke, residential kitchens.
Biggest Achievement
My biggest achievement through business would have to be successfully running Jones Britain and it being more successful than I could have ever imagined. Another substantial achievement was being nominated as a finalist at the KBB Review Awards for one of my bespoke kitchen designs which even after 3 years still gains a huge amount of attention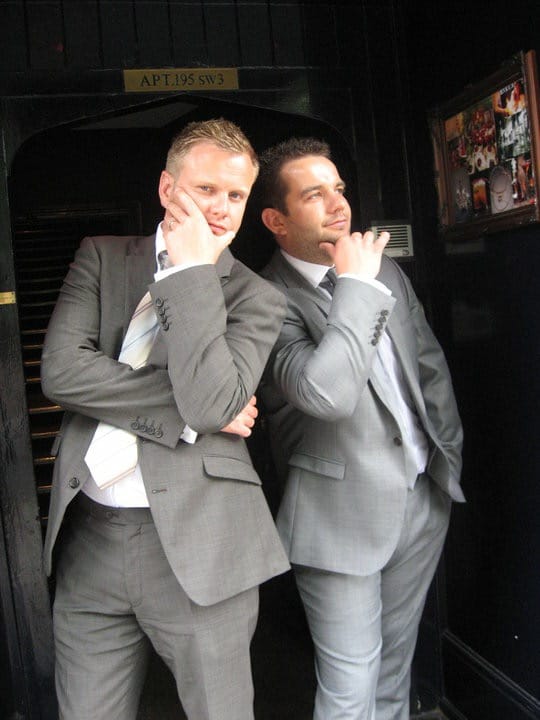 Dan and our head of installations Marcin at Mark our project managers wedding in 2010
2017
This week Dan celebrates 21 Years in the Industry with his Heathfield kitchen showroom still going strong. Dan now designs bespoke Kitchens, Bedrooms and Bathrooms for the residential market of East Sussex, Kent, Surrey and surrounding areas giving clients functional yet beautiful and timeless designs. With such a wealth of knowledge and experience Dan's clients at Jones Britain feel totally at ease that their kitchen is in the hands of a professional.
We congratulate Dan for his 21 years in the industry and wish him all the best for the future with Jones Britain.
Blog Post written by: Chloe Hartnup, Junior Kitchen Designer at Jones Britain Kitchens
22.02.2017