Sutton Scots Grey Burnt Umber Madoc Tuscan Walnut – Tunbridge Wells
Masterclass Range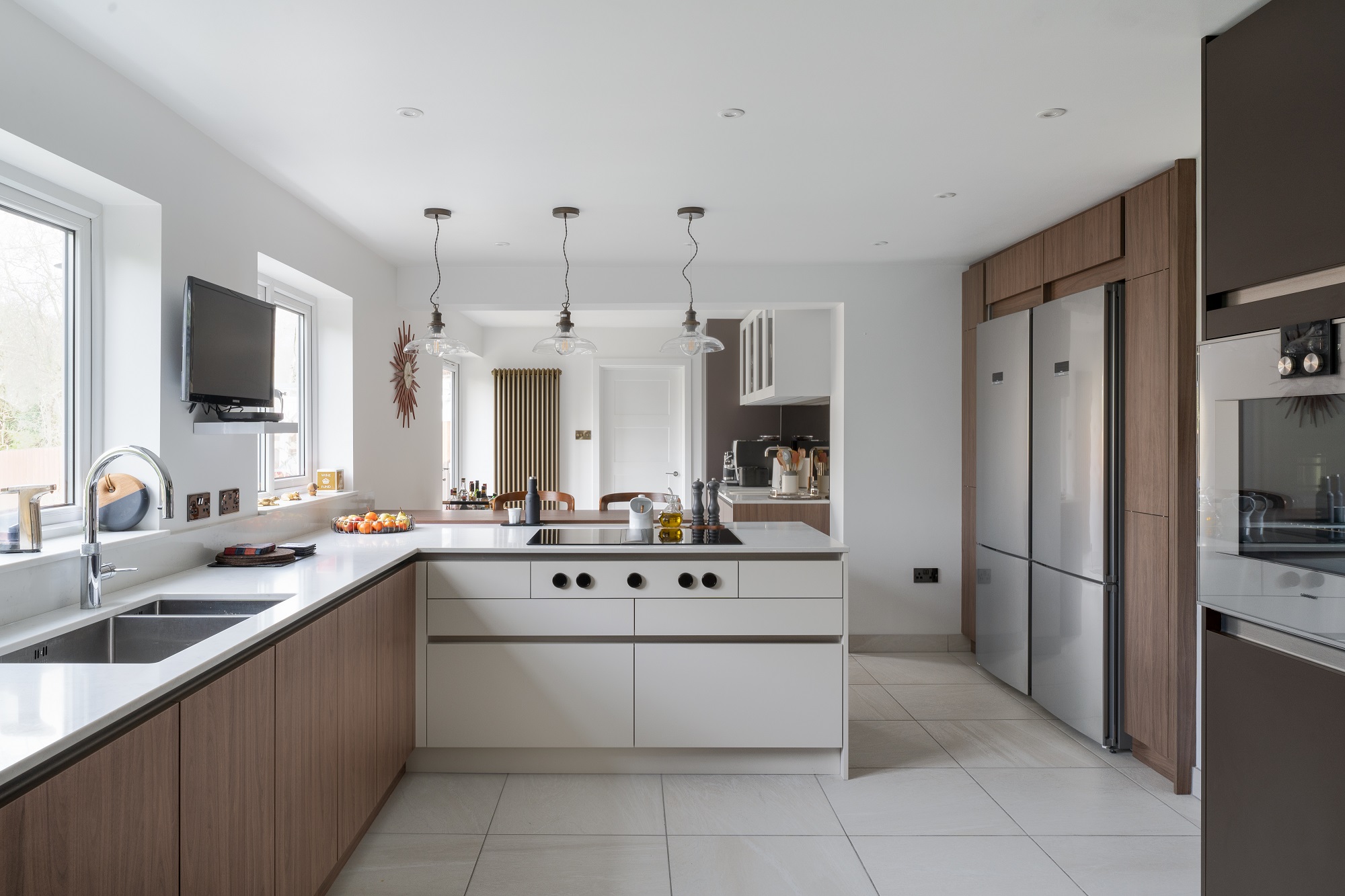 A modern colourful kitchen
The brief was to design a modern handleless kitchen in a two tone finish for a very keen cook who is always cooking. the space had to feel bright and airy but also have some punch but also was imperative that it had flow and functioned perfectly.
The client wanted a Scandi / European linear look and for it to be minimalistic but functional. Dark wood tones were requested along with white or off white for balance. The hatch into the dining room was a feature that needed integrating into the design and the shape of the room was awkward so a lot of thought had to go into making this space work.
We used Masterclass Sutton Scots Grey, Madoc Walnut and Sutton Burnt Umber with Gaggenau and Bora appliances. It includes an offset L shaped corner, Le Mans corner solution, Bespoke Oven housings to accommodate 760 wide ovens, two Magna space larders and a special bespoke drawer set around a Bora hob. The client also had the luxury of having a drinks station with glazed cabinets as well.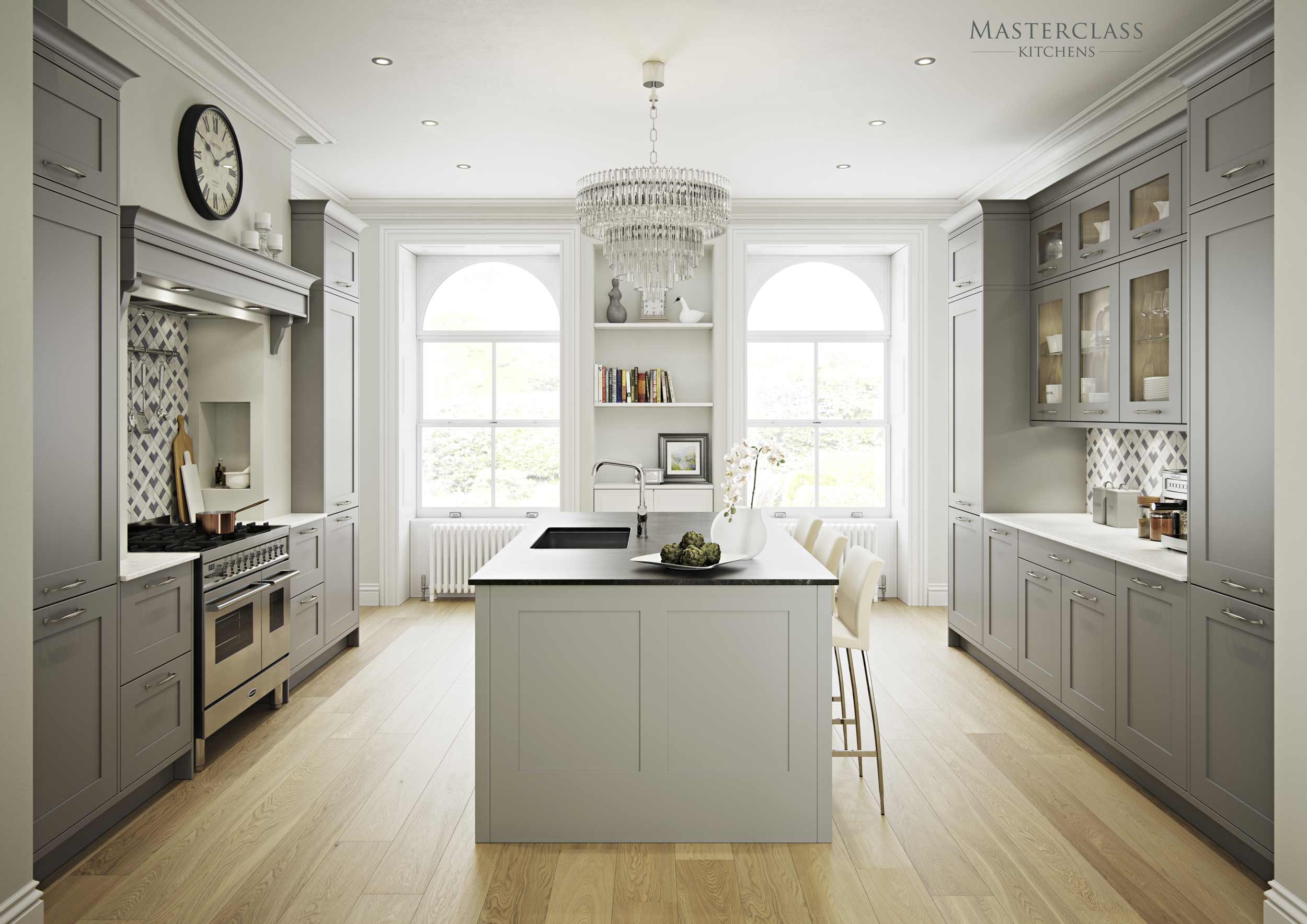 The Signature Collection
The Signature Collection is so much more than a range of highly desirable and iconic pieces of furniture.
It is a lifestyle choice, committed to giving you the best possible experience when selecting what goes into your new kitchen. A range of innovative, design led storage solutions that are not only practical but beautifully bespoke in appearance.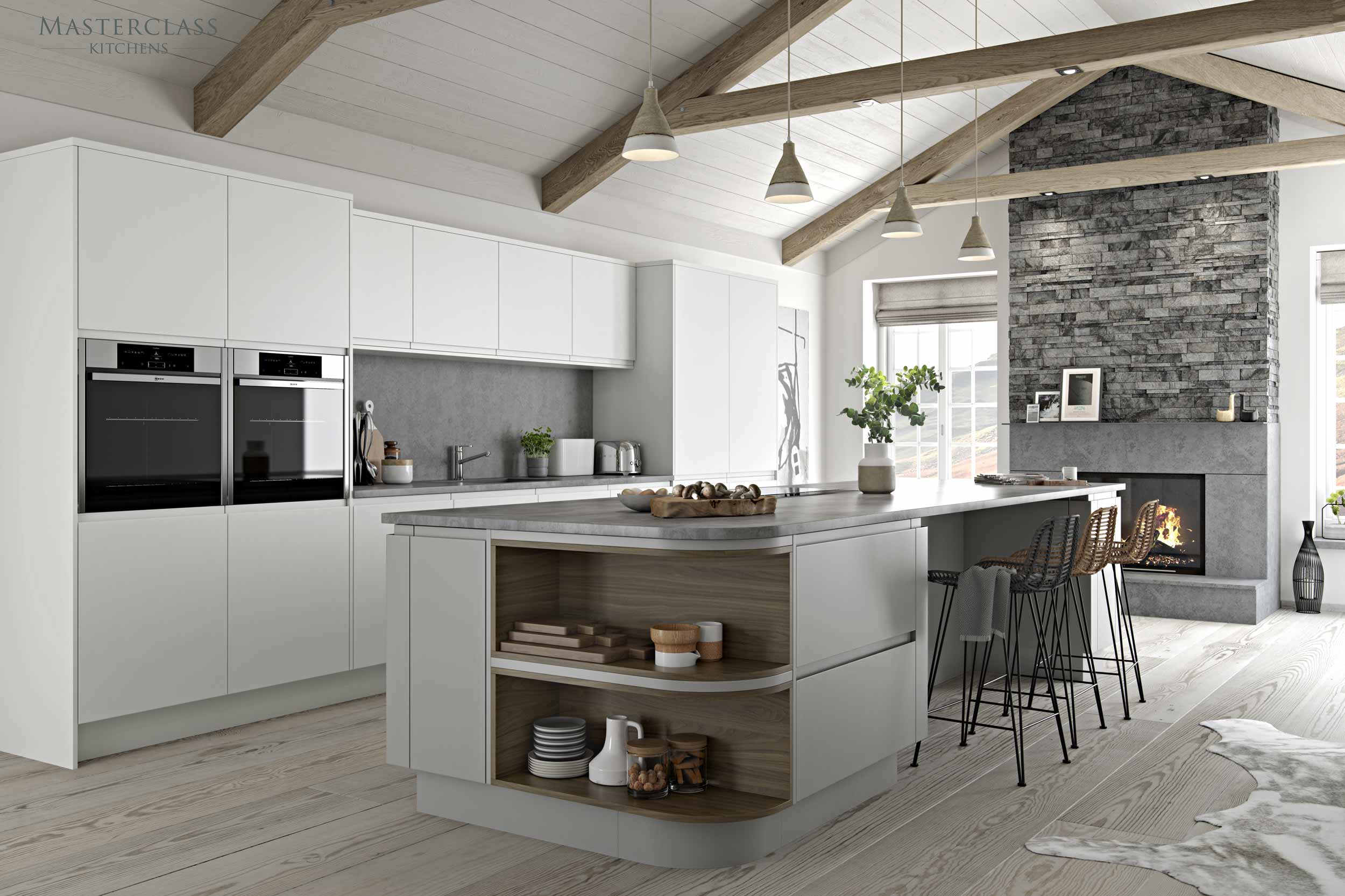 The Living Collection
The Living Collection is a range of freestanding furniture that enables you to seamlessly connect and complement the furniture between your kitchen and other areas of your home.
It is all about creating your own style, perfect for multi-functional, family homes that embody todays demand for open plan living.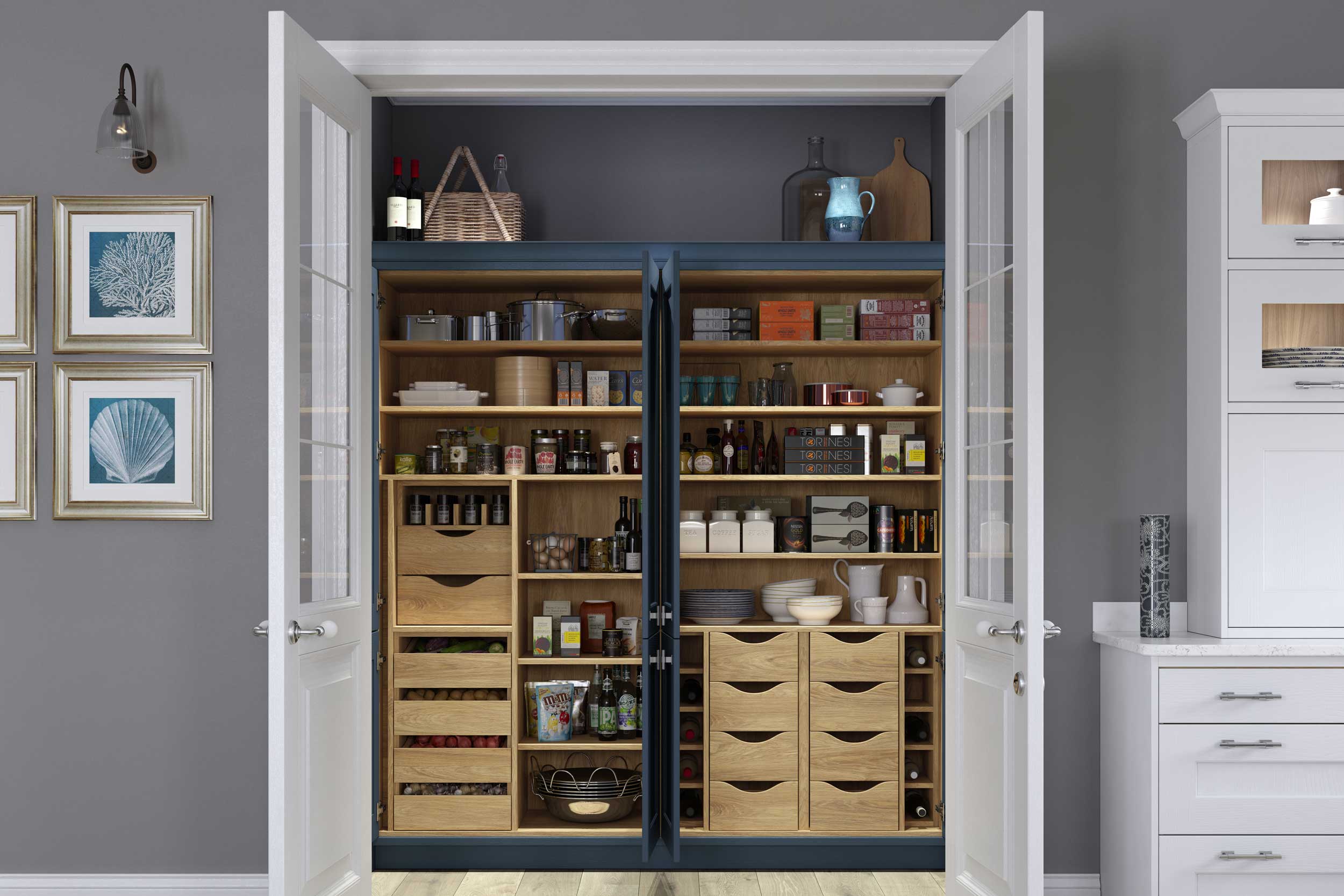 Get The Look
With ever changing trends and so many different things to take into consideration, Masterclass have developed a variety of combinations that bring together door style, colour, texture and design elements.
Our expert designers at Jones Britain bring together these combinations and create a unique and beautifully crafted kitchen, unlike any other.
A selection of Masterclass kitchens