Oast House Kitchen Design
JB Bespoke Range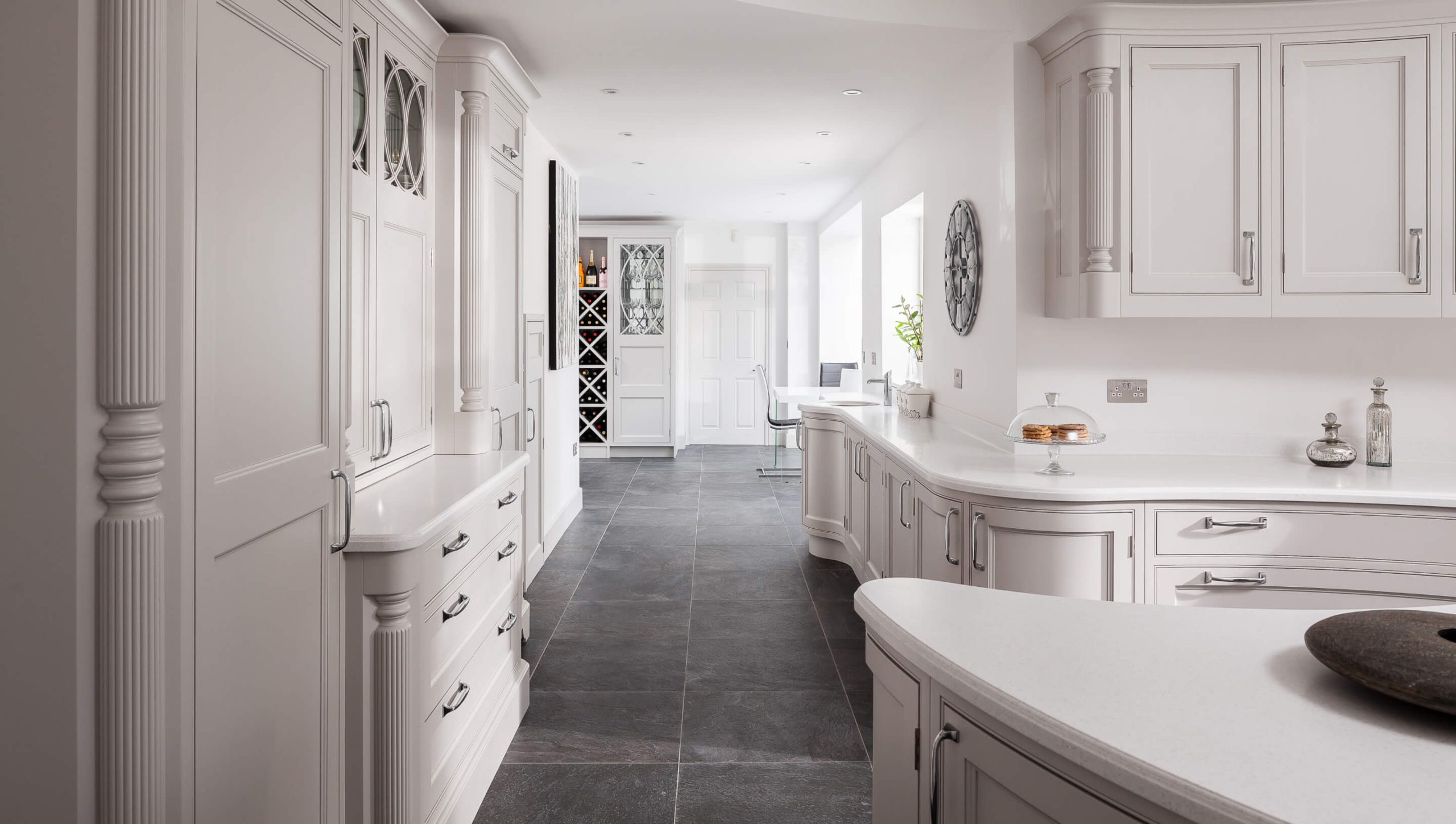 Traditional Hand Painted
A traditional hand painted inframe bespoke kitchen. Virtually every unit is curved to follow to the shape of the room. The island naturally follows the rest of the units which has turned it into a teardrop.
Bringing together the sections that make up your dream kitchen
With plenty of storage for over 300 bottles of wine, this is a real show kitchen. For this bespoke kitchen design Dan Stronge won Kitchen Designer of the Year (Over 30k), whose traditional, ornate kitchen design was praised for its attention to detail.
Design with us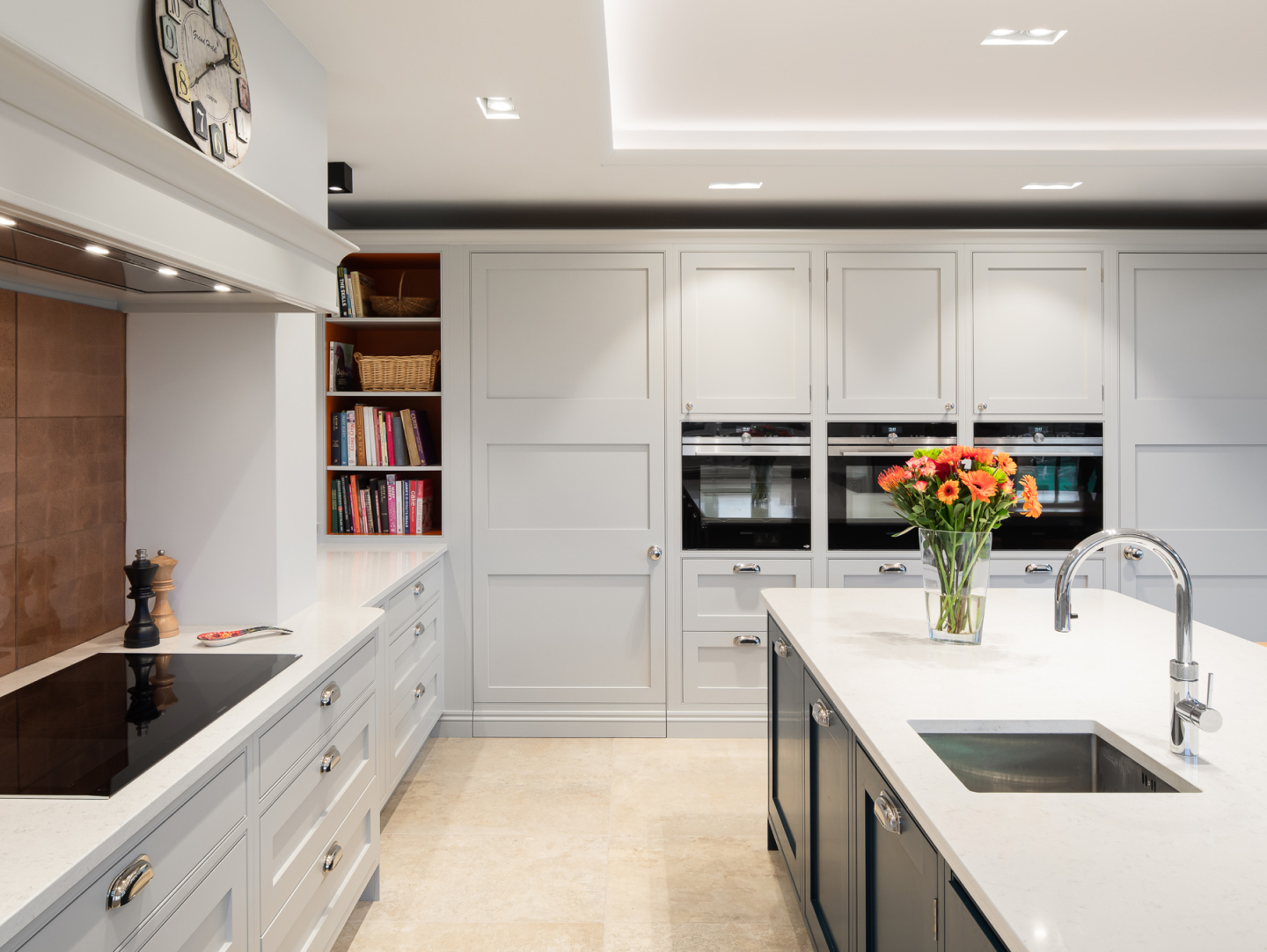 Affordable Luxury
With our handmade furniture you are assured the very best in British quality craftsmanship combined with our exceptional, award-winning design flair and service.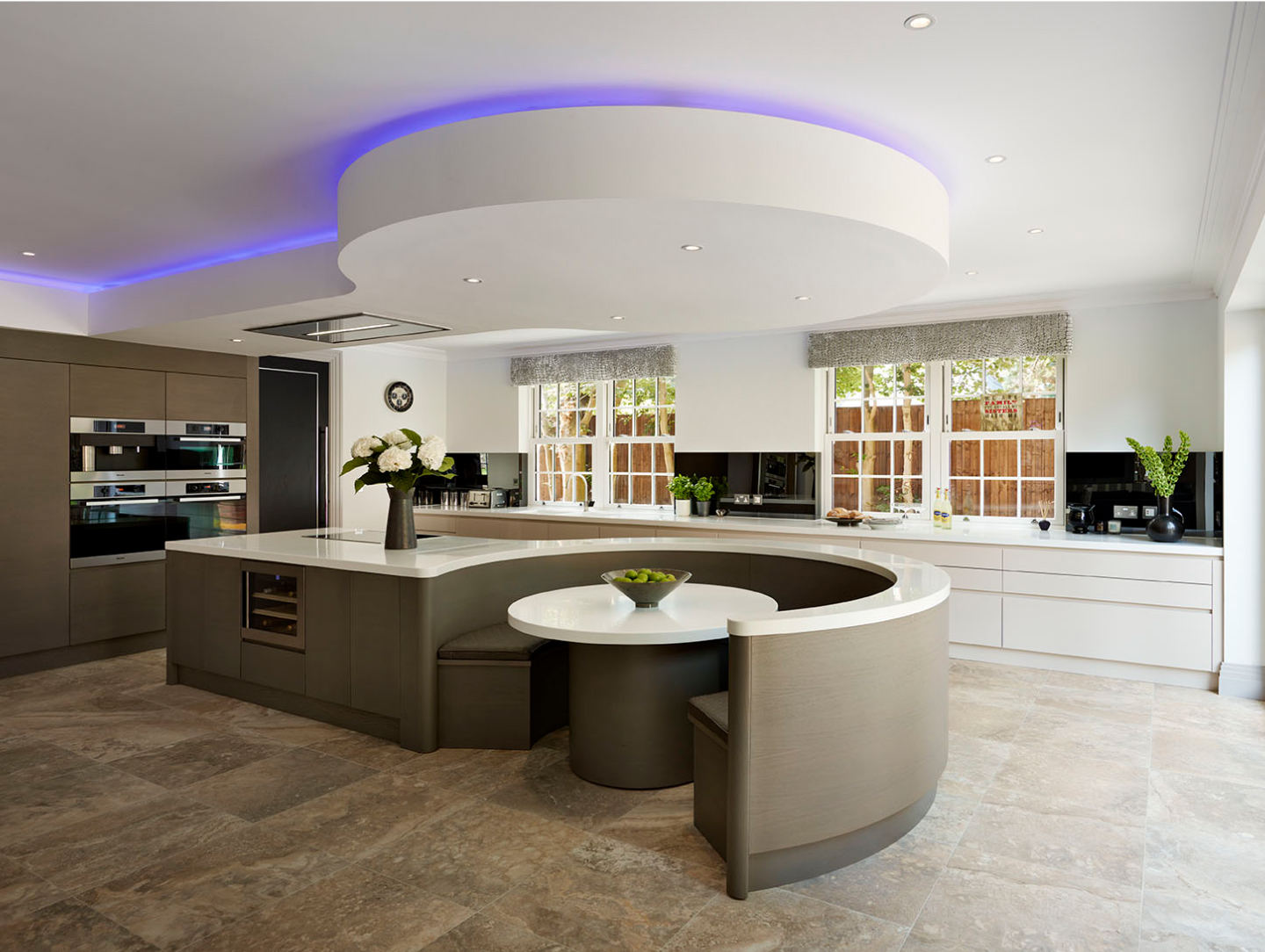 Manufacturing Excellence
Our truly bespoke cabinetry is made in the UK to our specifications.
This enables us to design your kitchen without constraint and allows the imagination to take flight. No modular units here!
We can create curves, linear modern or handleless and classic in frame designs. These can be produced in solid timber or handpainted with beautiful book matched veneers or flat spray painted.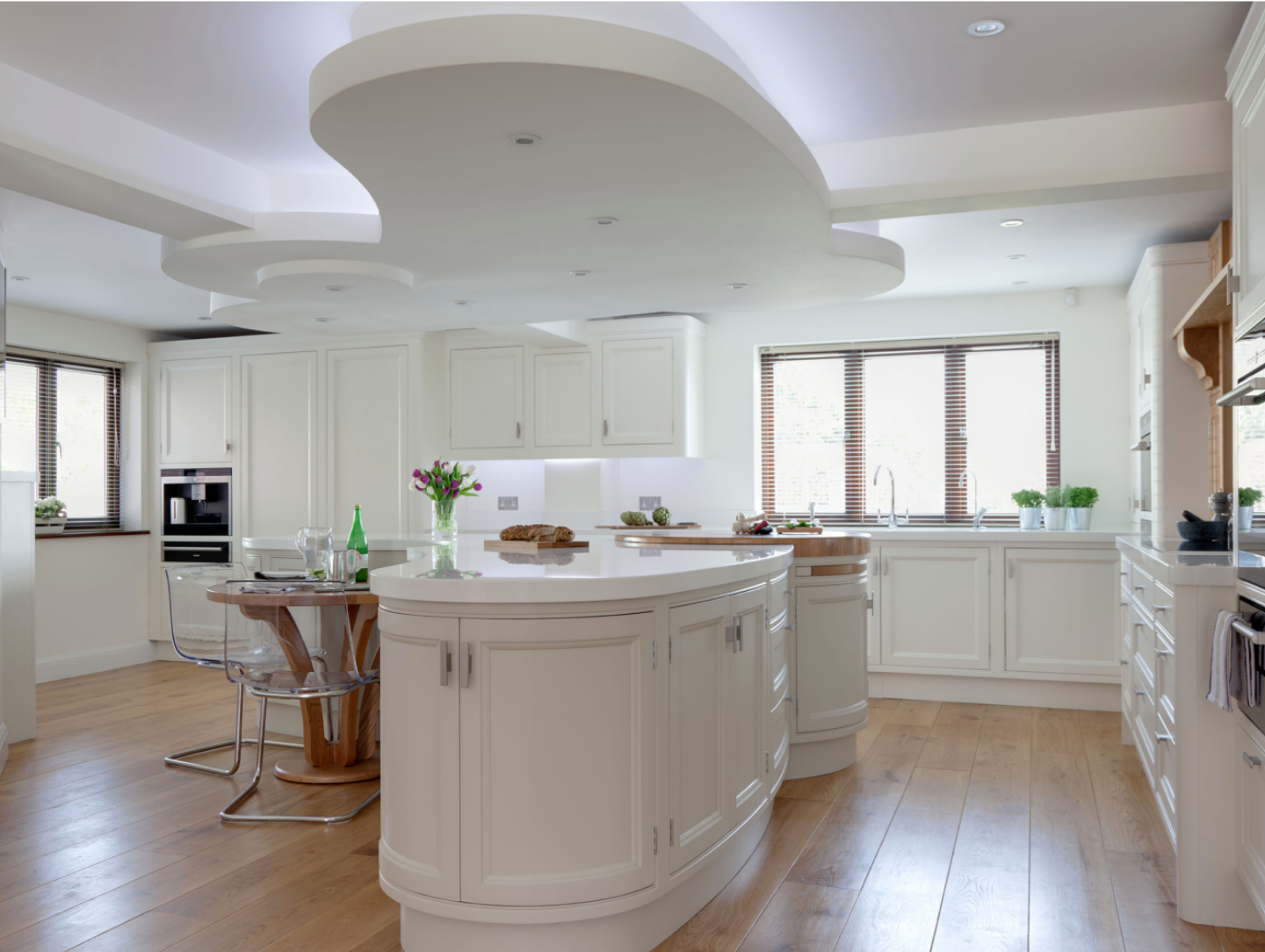 Elegant Curves
Without a doubt our award-winning curved kitchen designs are renown.
We can create completely unique spaces that are real centre pieces in any home. Curved banquet seating and Butcher's barrell blocks are examples of elegant feature details that really stand out.
A selection of Bespoke kitchens
designed, built and installed by